Sometimes, you see cars on the road with that fried egg look, which means that there's no clear front end, making your car look like there are eggs thrown onto your vehicle. These PWY24W bulbs get rid of that fried egg look so that you can use them as turn signal lights or daytime lights. We all know that fried eggs belong on breakfast plates, not on cars. Either option looks fantastic so your hardest decision is deciding how you want to use these LED bulbs.


This Audi A4 used these PWY24W LED bulbs as turn signal bulbs and that's quite a great choice! The amber yellow is such a strong color that is sure to show everyone around you where you are going. You'll see some cars on the road with pretty dinky turn signal lights and it's pretty confusing because these lights aren't even bright at all.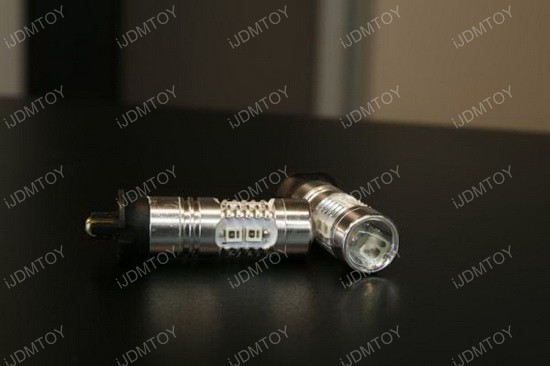 These bulbs have a 300ms faster response time than stock bulbs and while it may not seem like much in the grand scheme of things, those milliseconds really count when it comes to reaction times and safety. The 10 pieces of LED lights are made by Samsung so you know what kind of high end quality that is. As always, you can never go wrong with LED upgrades since they look great and they give you a much safer driving experience.