Many people choose the Mitsubishi Outlander because it's a sporty and roomy vehicle that is both affordable and reliable. Outlander owners can spice up their car with all sorts of gadgets and lighting, including this set of high powered OEM fit LED daytime running lights that are a direct fit for the 2013 Mitsubishi Outlander Sport. These LED lamps are a direct fit so anyone who is still green in the world of car modification need not worry about any possible splicing, slicing, or dicing of the wiring. This setup gives your car a nice, new updated look that makes your Outlander look different from other Outlanders on the road.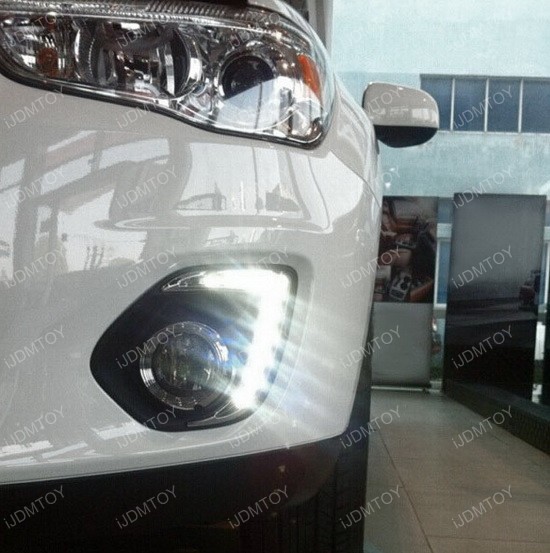 The LED daytime running light output on this 2013 Mitsubishi Outlander gives a perfect spherical beam of light that has an excellent output as well as a great bezel design. Thanks to the design of the stock bezel in conjunction with the LED daytime running light, the design is like an arrow on both sides of the vehicle and when you turn on the LED DRL lamps, the lighting is like an accent that showcases the Outlander as a whole.
People with Mitsubishi Outlanders know that their cars are not incredibly common on the road as other Japanese important like Honda and Toyota, so now is a good time as any to spice up your Outlander to make it even more unusual. All you need to do is pop out the stock fog light bezel and replace it with the new direct fit LED DRL set up and you are good to go.