Look who dropped by our store today! This is a 2014 Mazda 3 with a set of OEM Fit Mazda 3 LED Daytime Running Lights. The LED assembly fits flawlessly with the rest of the car to give it a more complete look. The direct fit LED DRL sits comfortably underneath the turn signal lamps and has a nice contrasting look when you're waiting at the turning lane. Not only does the LED DRL look like an expensive factory option, but it also looks pretty unique. No one would have guessed that it's a nice aftermarket addition that costs a fraction of the factory price.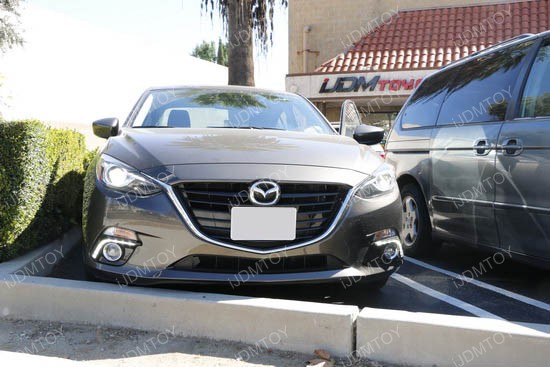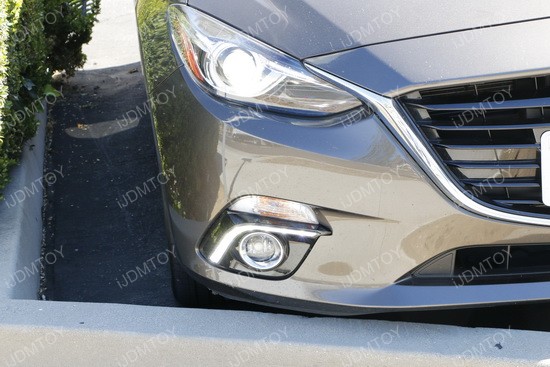 The set of Mazda 3 LED daytime running lights comes with 9 pieces of 0.5 W each high powered LED lights in each lamp to give you a total, of 10W output in between. The LED DRL strip has a downward, flowing motion that's both eye catching and classy. You get a more JDM look without sacrificing quality, making this LED assembly a fantastic addition to any Mazda 3.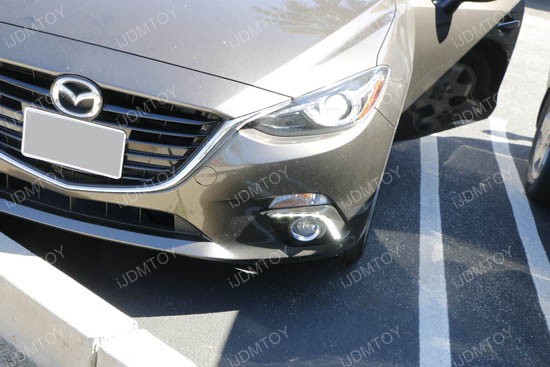 Look how happy (sort of) our customer looks with the brand new direct fit Mazda 3 LED daytime running lights! This set of OEM fit LED Daytime Running Lamps is clearly the perfect addition to all Mazda 3.