The all new Lexus IS250/IS350 is such a hot car, but these aftermarket Lexus IS LED bumper reflectors are even hotter! You may not notice it at first, but these LED bumper reflectors have three functions built in: tail lights, brake lights, and turn signal lights. These red LED emitters change flawlessly from one function to the other at the slightest flick of the switch or step of the pedal. This set of LED bumper reflectors comes with 69 pieces of of LED lights to give you a really nice and flawless output.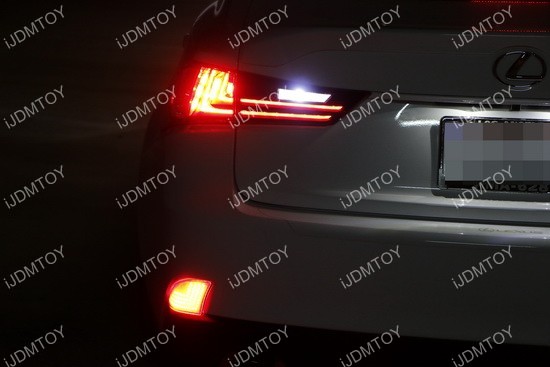 This 2014 Lexus IS350 looks pretty sick with these LED bumper reflectors on and is quite the step up from the original bulb-less reflectors. It doesn't matter what color your Lexus IS250/IS350 is, as any color of your preference would be a sick match to the new LED bumper reflector lights. You see more and more new Lexus IS out of the road these days so it makes sense that there would be a set of LED bumper reflectors directly catered to the car.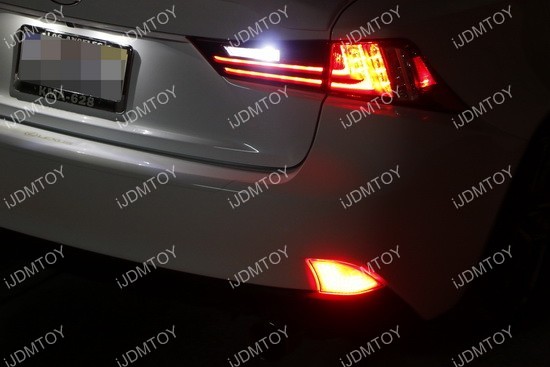 How do you install these Lexus IS LED bumper reflectors? You'll need to gain access to the back of the rear bumper and remove the screws so you can take out the stock bumper reflector. Just directly replace it back with the new LED reflectors and tap the wires. LED bumper reflectors are quite a nice sight to see, since not all cars have specially designed direct fit LED bumper reflectors so it makes this addition pretty unique.