If you thought that there wasn't as many LED options for trucks as there are for JDM cars, then think again! There are tons of available LED add-ons for the Ford Raptor that would make other car enthusiasts turns green with envy. Enter this awesome set of cube Ford Raptor LED fog lamps made with CREE XP-E LED lights and specially designed for Ford Raptor. The custom made power-coated finish with laser cut mounting brackets are absolutely to-die for and can withstand some heavy duty off-roading wear and tear.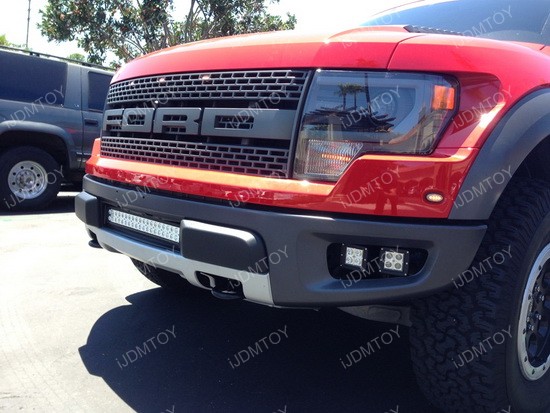 There are two wiring harnesses with an LED indicator switch that will allow you to control the lights separately. The cube shape is definitely a unique look that you don't see often, since most fog lights are round. Since the Ford Raptor sits so high off the ground, you can be certain that plenty of people will be eye level with the truck so your new LED fog lights will definitely be noticed.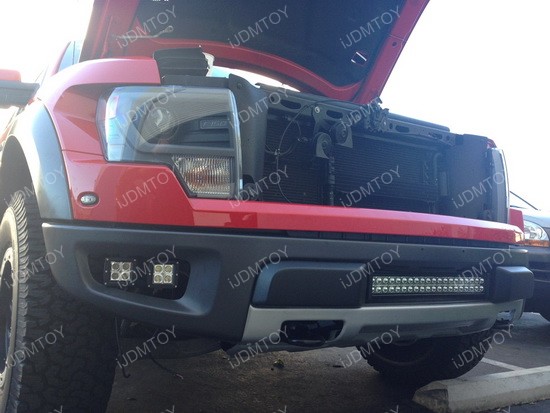 This 2013 Ford Raptor is sure sporting all the necessary goods to make the truck look as menacing as possible. The OEM Fit LED assembly fit snugly into the lower bumper opening and serve as a great addition for anyone who likes to take their Ford Raptor off-roading.