LED interior lights are always a step up from stock halogen and the dull, yellow output of the factory lights. If you have the option of getting the full LED interior light kit, then you practically have to swap out your entire car for LED lights. Fortunately the kit includes all of the interior LED lights that you need so that you don't have to worry about finding the appropriate bulb size that corresponds to each location.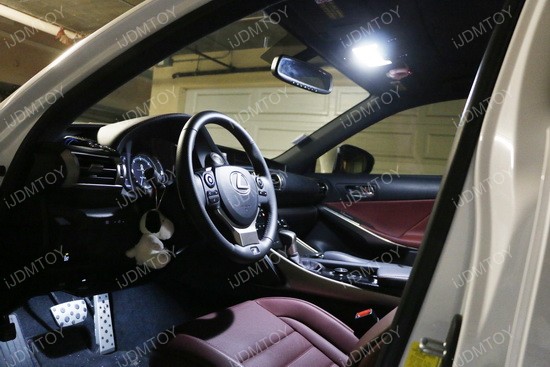 This 2014 Lexus IS350 is fully equipped with a set of LED interior lights, including the front map lights, rear dome lights, side door courtesy lights, and the foot area lights as well. You don't have to have the specific Lexus IS featured in this post to get a set of LED interior lights. Just plug in your vehicle information and you will see if there is a package available! This makes everything so much easier because you don't have to spend any time figuring out what kind of bulb sizes you need and where you need them.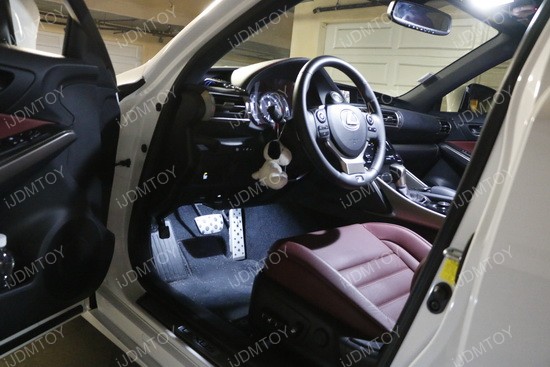 How do you install the LED interior package? Simply see which LED bulb base matches the stock bulb base and you know which location the new LED bulb goes into. The installation would probably take you no more than a half hour if you use a pry tool or even an old credit card. Enjoy your new LED interior package lights!