This F1 Diffuser style LED Bumper Reflector for the Scion FRS and Subaru BRZ is a must-have for anyone who has one half of the famed twins. The Valenti LED rear fog light gives your sports coupe a touch of the racing style that makes the car look like it belongs on the track. There are several different styles available, including clear, smoked, or red, giving you full liberty to choose which design best complements the car.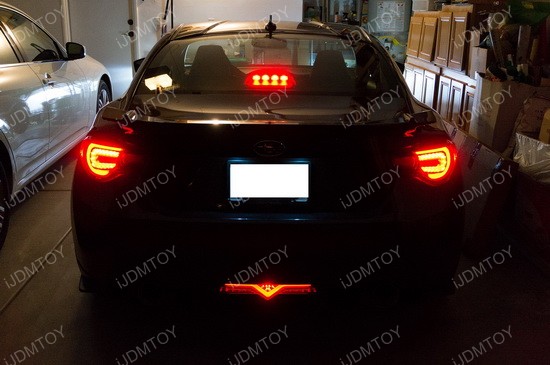 Looks like this 2014 Subaru BRZ has opted for the smoked Valenti style LED rear fog light and the selection really matches the flint color of the BRZ's body. The LED backup lights blend in nicely with the body during the day, but the big deal happens during the night, when the LED rear fog lamp lights up with the taillights. While there are more and more FRS/BRZ on the road nowadays, many of them are still stock so the Valenti style LED backup lights are still fairly uncommon.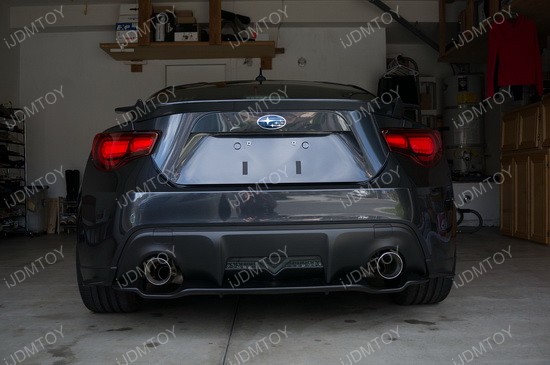 This LED rear bumper light replaces the stock bulb-less reflector so you get a new look and design that is a bunch of steps up from stock. The design is highly practical and has a super bright output, so you don't have to sacrifice one for the other. Installation does not require any excessive so this is a great opportunity for a newbie to get their feet wet in car modding or for a well seasoned car veteran to install on a lazy Sunday afternoon.