If your car came standard with halogen fog lights and you want to switch to LED for a matching look, then a set of LED Conversion Kit for Fog Lights will definitely do the trick. You get an HID "equivalent" 15W high power output so that your fog lights will look the same as your HID headlights. The diffusion mirror in the assembly has a better output plus a cut-off line look that looks like it came with a huge sticker price.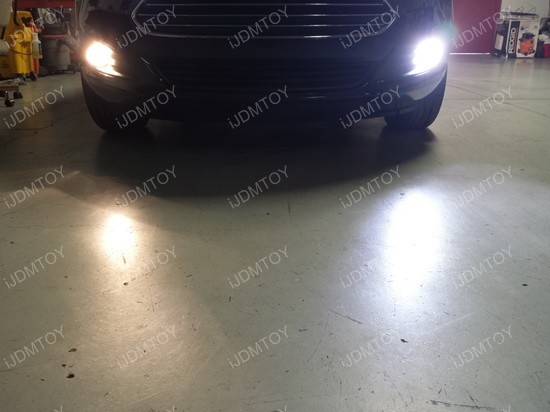 This Ford Fiesta has on a set of LED fog lights and the results completely elevate the car. In the comparison picture, you can just see the before/after results of swapping out halogen. It's very noticeable when you compare them side by side that you'll wonder why you didn't swap them out earlier. The diffusion mirror really does its job in reflecting the light to the stock lamp reflector so it can reflect the maximum output. What you get is an unparalleled output and a fantastic beam pattern for a whole new look.
If you're using this LED fog light assembly for European cars like Audi, BMW, and Mercedes, you may need an additional decoder kit so you don't get an error message. The demo car in this post may be a Ford Fiesta, but you can use these LED fog lights on plenty of other cars as well.