Lots of cars on the road today come standard with halogen daytime running lights. While halogen DRL is a decent starter, no one wants to stick with halogen for very long, especially when there are options like LED daytime running lights with a quick modification. You can opt for LED daytime running lights with this set of 25W high power CREE PWY24W PW24W LED Daytime Running Light replacement bulbs to give your car a whole new look. LED really transforms a car to it's classier counterpart in such a short time.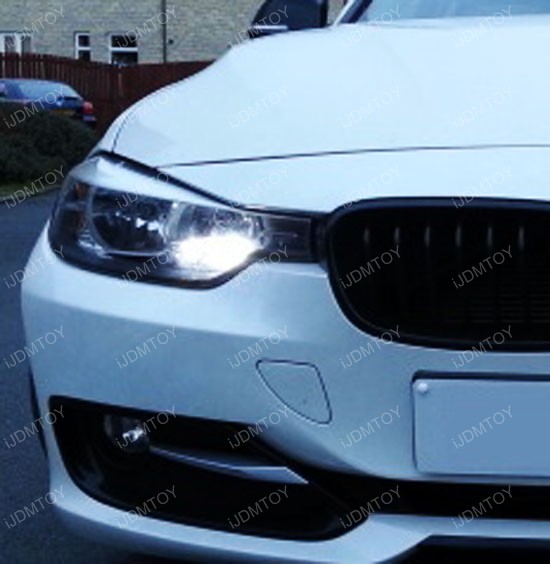 Looks like this 2013 BMW F30 3 Series has chosen to install this pair of LED bulbs as a fine replacement to their halogen counterpart and is quite the stunner. There are plenty of people with BMW F30 LED DRL out there on the road already so you can tell just how popular LED daytime light bulbs are. Installation does not require any sort of heavy modification so you don't have to be a seasoned installer or mechanic to attempt this.
There is a reason why many people choose to upgrade their car with LED daytime running lights even though halogen is still functional. LED bulbs, specifically CAN-bus Error Free PW24W LED bulbs, are just so much classier and throw off a much better vibe than what you get from the factory. Nowadays, lots of luxury cars that are the 2015/2016 model have LED as standard so you can give your car a bit of the luxury look. If you've already got a BMW or any other luxury car, then it's about time to modernize that whip.