Plenty of people can recognize the Mercedes headlights, so why not add some neat add-ons to it to make it stand out next to the iconic emblem? Mercedes LED position lights give your car the oomph it needs to stand out in the intersection so oncoming vehicles can see the car and see you. You always hear that it's extremely important to make your vehicle as safe as possible, and while that's completely true, you don't have to sacrifice the potential of how great your Mercedes Benz can look.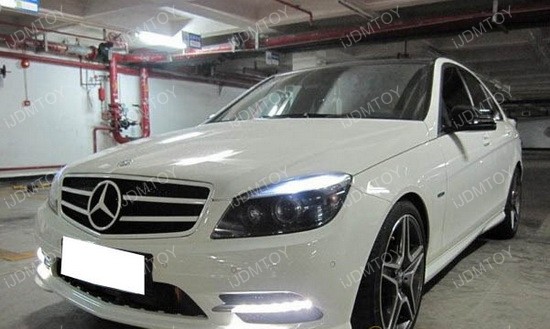 This Mercedes Benz C350 has these LED eyelid lights installed and the top border acts like an accent, but still functions as a parking light. The 360 degrees shine makes the light output extremely bright so that everyone will be keeping their eye out for all the brightness that shines out from the bulbs.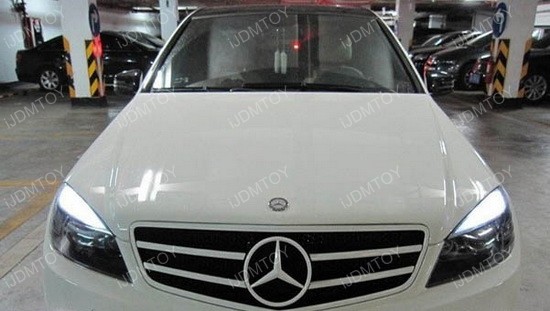 One thing to take note of when you get these Mercedes LED eyelid lights is that you'll need to get two pieces for each eyelid. Since you have to get two pieces, just imagine how bright the entire setup is going to look once you have everything installed and wired. Most cars have a single bulb in the middle of their headlight assembly so you will definitely be standing out with these suave looking position lights.