Tow Hook License Plate Mounts seem to be all the rage these days, since the crackdown of the police giving people fix-it tickets for no front license plates. JDM and Euro car fans don't really agree on a lot of things, but they have one thing in common: center front plates are an eyesore. What's worse than a front plate is drilling into the front bumper, because now you have a bunch of holes in your front bumper than looks even worse than before. A great fix for than conundrum would be a tow hook license plate mount, which is a very convenient add-on. All you need to do is remove the tow hook cover and install the entire apparatus into the bumper. Check out this MINI Cooper Tow Hook License Adapter and how much sportier it makes the car.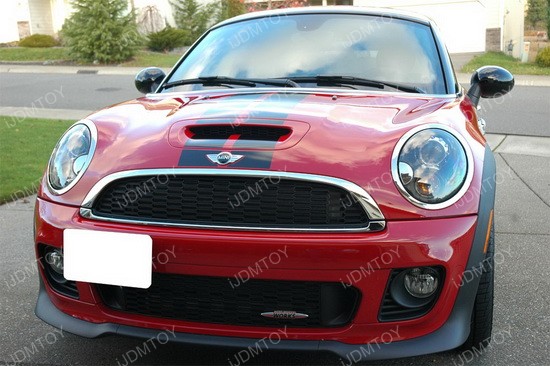 How do you install this license plate mount?
You will first remove the tow hole cover. Every car is different, so you may need to play around with it for a little to see what which is the best way to remove the cover.
Insert the license plate mount stick. There's only one entry point that the threading can latch on so you may need to slowly spin it around a couple times before it catches on.
Don't tilt the stick!
Tighten the stick and mount the plate. There is a 1/4" nut included in the package that you will need to use for this step. Put it between the license plate mount stick and the plate. Insert the screw to mount them together. This wil help increase friction between the license plate mount stick and the plate so there is no spinning.
Mount the license plate and watch all eyes look in your direction.
This license plate demo features the MINI Cooper, but it's also available for BMW, Lexus, Honda, Hyundai, and more! This Tow Hook License Plate Mount is definitely a lifesaver if you don't want front plates.