The Jeep Wrangler has been such a classic American icon, with it's square body, oversized wheels, and the speaker shape headlights that can be seen a mile away. Since the Jeep Wrangler is known for its off-road capabilities, there have been plenty of aftermarket upgrades that increase the Wrangler appeal by tenfold. This set of Jeep Wrangler LED headlights and Jeep Wrangler LED fog lights are a great complement for the car. You get superior visibility, enhanced safety and increased durability for your off-road life.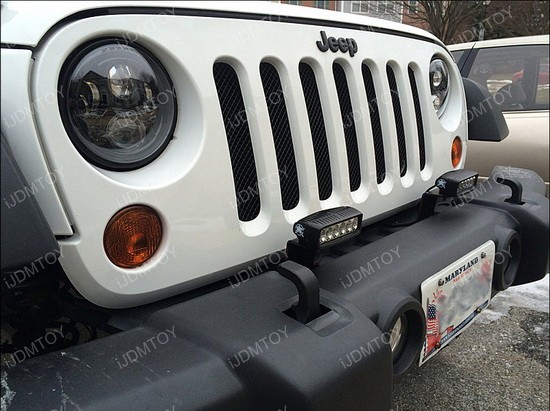 These speaker shape Wrangler LED headlights are great for any Wrangler with round shaped headlights and even other cars that have a 7" headlight as well. The sleek, black bezel plus the newest LED technology can transform any Jeep into a car of the future. The beam pattern and cut-off line have an increased output so you have a greater visibility.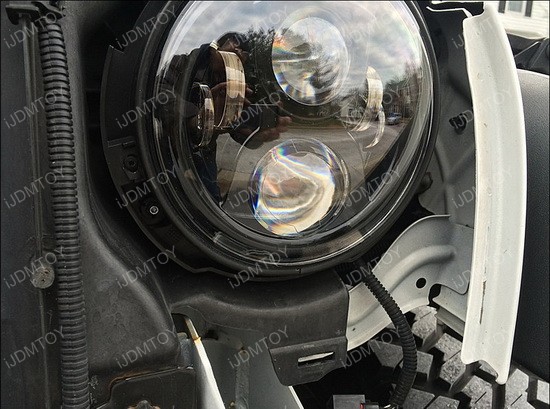 If you want to match those new LED headlights you got, you can opt for a pair of Jeep Wrangler LED fog lights for a clean cut look. These 4 inch round LED fog lights fit into the lower bumper and even has an advanced optical line with a top notch beam pattern.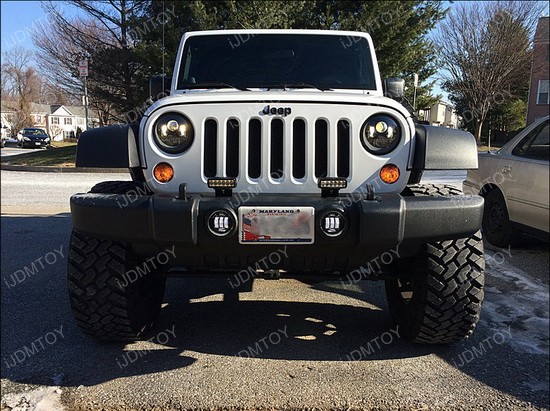 Since the Jeep Wrangler is so customizable, you must take advantage of all of the available upgrades made for the vehicle. Lighting is probably one of the most important components in off-roading, so don't skimp out on your lights!