What does a big truck like the Ford F-150 Raptor need? A whole ton of LED lights for everyone to see! This set of Ford Raptor Quad LED Fog Lights that's got a high powered spot beam and a custom made powder coated finish. Most fog lights are a single, circular shape, so these quad LED fog lights will really make your truck stand out.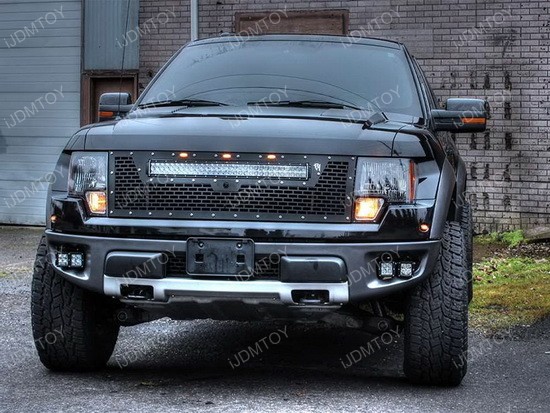 This set of LED Quad Lights is pretty nifty because it comes with two sets of wiring harnesses so you can control the fog lights separately. Some people want to control their outer and inner lights separately so this is where separate wiring harnesses come in handy.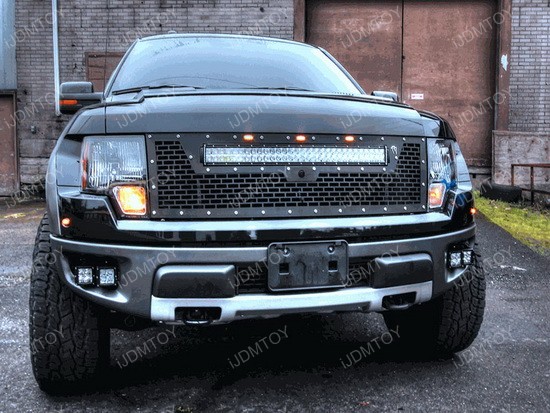 Part of the great features of owning a big truck is that you can add all sorts of lighting equipment to get people on the road to notice you. Just use the mounting brackets included in the Ford Raptor LED Quad Light Kit to mount the LED assembly on the lower bumper for a whole new look.