Does your car still have stock halogen bulbs? Plenty of new cars nowadays come with factory HID, but if yours didn't come with HID, then you can always get an HID Conversion Kit to convert your headlights to the crisp, white color you see on many high end luxury cars. Fortunately, an HID Conversion Kit fixes all of those halogen headlights and gives you HID headlamps without having the pricey sticker price as well.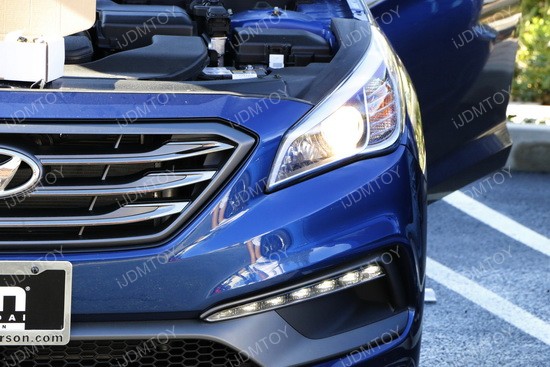 HID (High Intensity Discharge) and can be used to increase either headlights or fog lights for better night vision. It's more efficient in turning electricity into usable light when you compare it with halogen lamps. HID consumes less power but still provides more light, making it extremely energy efficient and good looking. This 2015 Hyundai Sonata has an HID Conversion Kit installed and it even looks great during the day!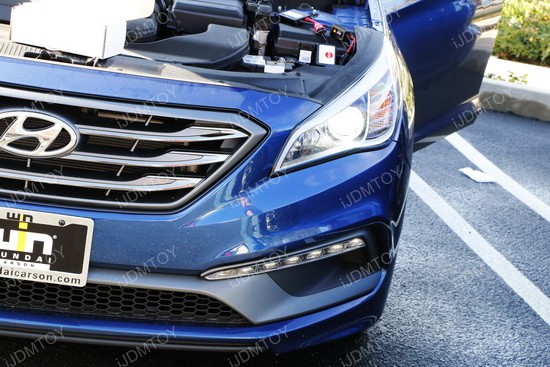 For the Hyundai Sonata, you will need to add a pair of CAN-bus decoders for the HID to function properly. How do you install CAN-bus decoders? The process is fairly simple. Check out the wiring guide on how to connect everything up and make sure you check the polarity before plugging everything in.