These Nissan 350Z LED daytime running lights add great style and look by replacing those stock plastic reflectors once and for all. These LEDs are really bright and are a great replacement for aesthetic purposes to give your Z one heck of a unique look. Plenty of people on the road nowadays have 350Z, so what you need is an awesome way to make your 350Z stand out on the streets.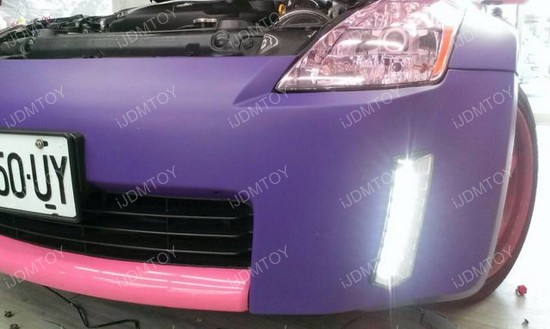 This is a great upgraded look for the pre-LCI Nissan 350Z so if your Z is about a decade old, you sure can upgrade it to make it look like the newer models. If you want a clean set of LED replacements for your 350Z, then this set of LED daytime running lights is pretty much necessary for anyone who wants a fresh look.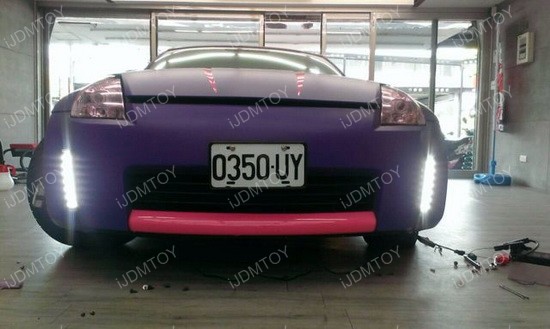 This set of Nissan 350Z Reflector LED DRL will only fit 2003-2005 pre LCI Nissan 350Z, so if you've got a newer 2006-2009 Nissan 350Z, you can check out the set of Nissan 350Z LED daytime running lights for that particular LCI vehicle.