Ever had a nightmare where you were backing up and you couldn't see where you were going? Then you backed off a cliff into oblivion because your reverse lights were too dull. That seems oddly specific and suspiciously catered to segue into this post, but you can't disagree that having a strong set of backup reverse lights is extremely important. What's a step up above standard is a brand new set of Kia Optima LED backup reverse lights that make driving backwards at night a piece of cake.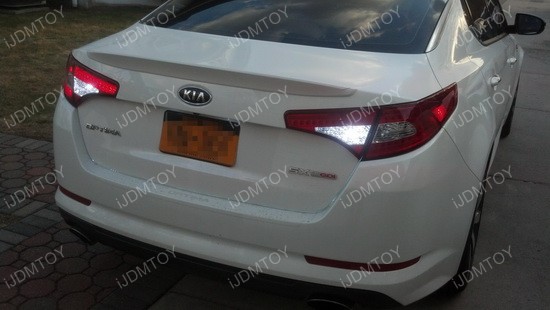 This 2012 Kia Optima is no exception and since it's becoming a much more popular car with its nifty technological features so it stands to reason that it should have some matching LED lights to go with it. You can see how great the output is on the wall so you don't want to worry about any visibility issues.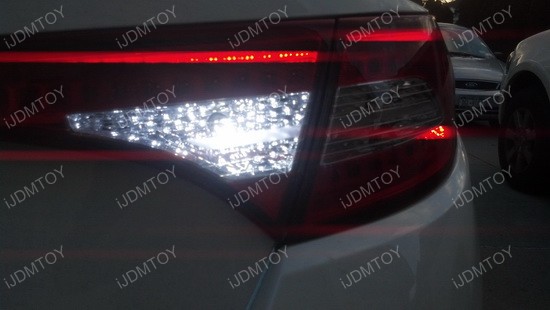 You might even love these Kia Optima LED reverse lights so much that you won't be able to stop staring at the wall. Either way, backup lights are something that is never a failed investment. One thing that you should never skimp out on is car safety, so make these LED backup lights your number one choice.