The Nissan Altima is quite a popular car on the road nowadays so naturally there are tons of upgrades available. One of the most sought after parts is a set of Nissan Altima LED DRL/Turn Signal Lamps that has two convenient functions: daytime running light mode and turn signal mode. The functions flawlessly switch from xenon white daytime running lamps to amber yellow turn signal lamps at the simple flick of a switch. It's no wonder that these Nissan Altima LED daytime lights are so popular!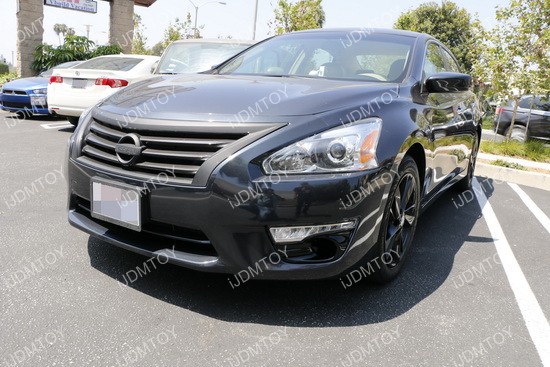 The owner of this 2013 Nissan Altima came to our storefront to snag a pair of these switchback LED daytime running lights and the installation makes a world of difference! You can see both of the functions and just how well the assembly fits into the lower bumper. You can even choose to add some fog lamps to complete the look as well.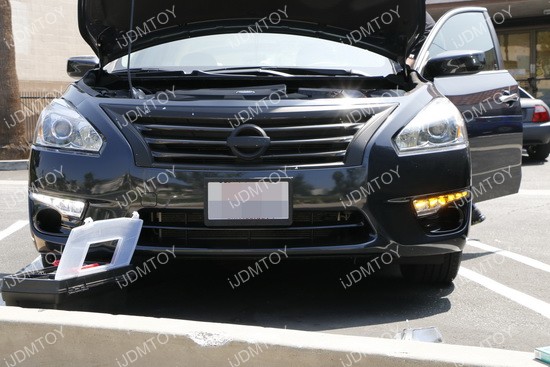 If you've got a Nissan Altima and you want to start getting into the car modding world, the switchback Nissan Altima LED daytime running lights is a great way to start. The glossy black bezels are sure to wow other drivers on the road and give you plenty of attention when you're out there.