The Nissan 370Z is the JDM modder's dream, as there are so many upgrades available, from body kits to spoilers, and of course lighting! Since the 370Z is such a popular car out on the road, it's pretty obvious that there would be tons of light options available for the Fairlady Z. Since the 370Z has a bulb-less rear reflector, it makes sense to upgrade the stock look with some more lights. A great option is the Nissan 370Z LED rear fog lights with 3-in-1 functions that covers your taillights, brake lights, and reverse lights all in one assembly.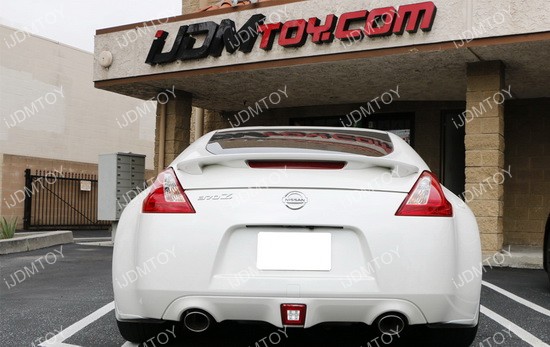 This Nissan 370Z has this LED rear fog light installed and it's already leagues better than what you see from the stock reflector. This LED 4th brake lamp is powered by 8 pieces of high powered Samsung LED lights so that it can light up in tail light and brake light mode as well as reverse light mode. This is a direct replacement with a bit of wiring required, but the end result is so worth it because the look is pretty unique. There aren't a lot of cars that are able to have direct replacement rear reflectors so the 370Z is definitely a special case.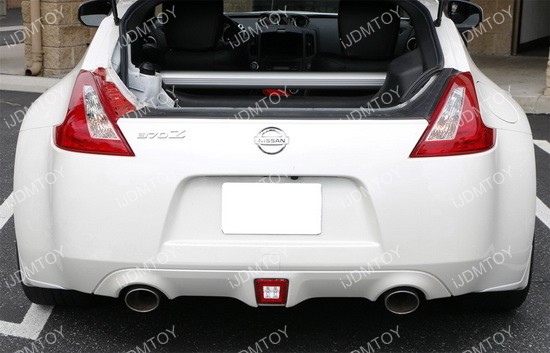 This is the latest and greatest LED look for your Nissan 370Z and will definitely do the car justice. After you install this Nissan 370Z LED 4th brake light, it's time to drive around the streets and break a bunch of necks!