We were pretty impressed with all the truck lighting at SEMA and since the lights looked so good on the monster trucks, we are going to show you some of the coolest truck lights at SEMA.
Of course everyone would notice a raised monster truck, but the ones we saw are so aggressive and badass that we just zoned in on all the crazy upgrades and lights. This LED truck light apparatus looks like it's good for daytime running lights, driving lights, search lights, and all kinds of functions. All trucks should have these kinds of heavy duty LED lighting assembly since you never know when you would need some work lights or off-road lighting at a moment's notice. You could install a smaller apparatus or a full on bar depending on preference. These trucks at SEMA have everything installed so it looks like you can never have too much lights!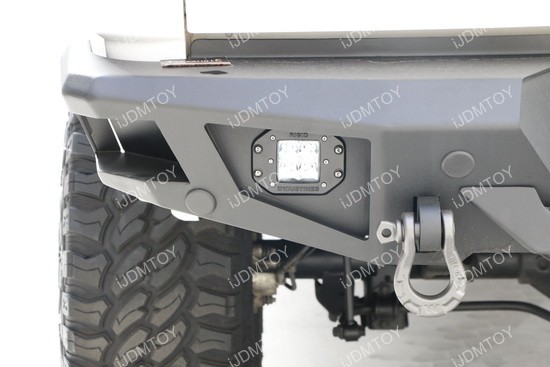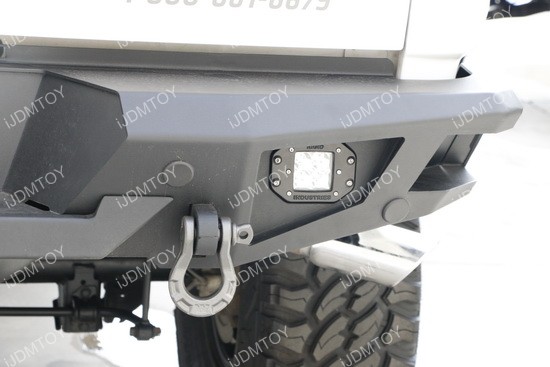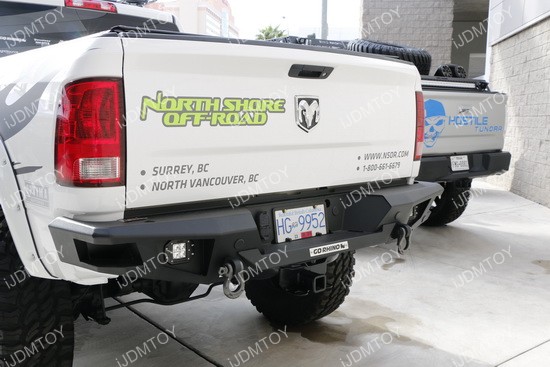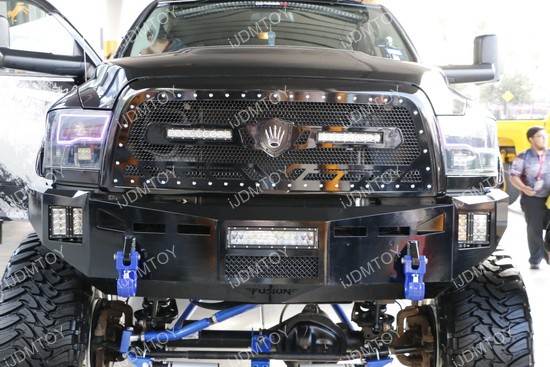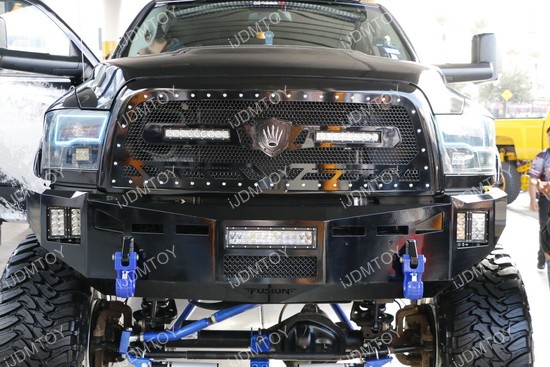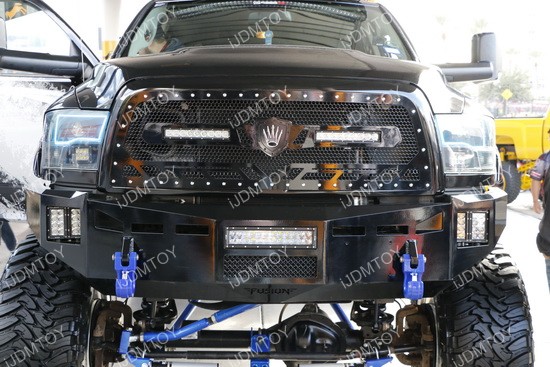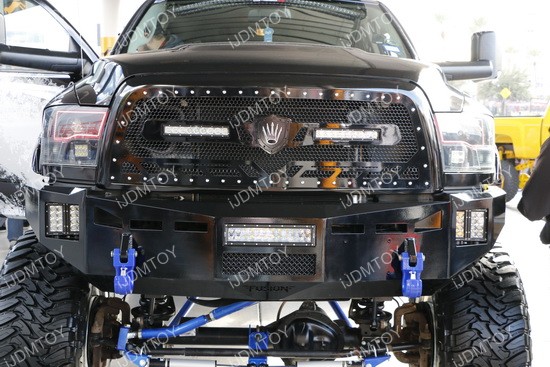 Some of these trucks also have LED cab lights on the roof, which can make any truck the total package. The LED cab lights are a great way to get your truck to look aggressive while still maintain a nice safety buffer when you're out off the road.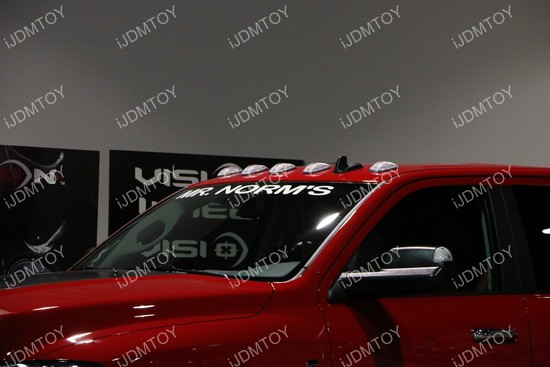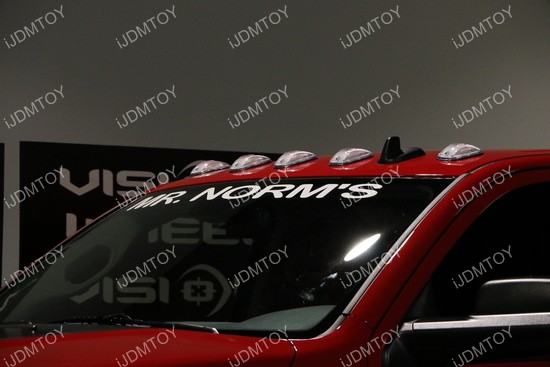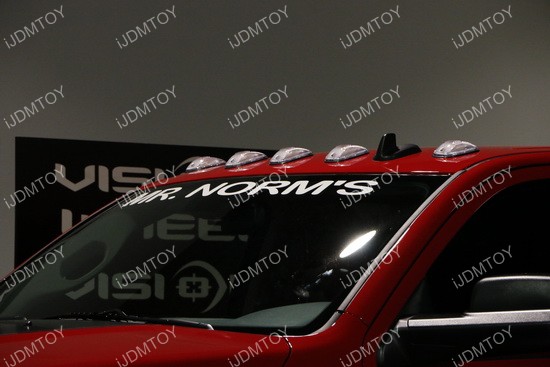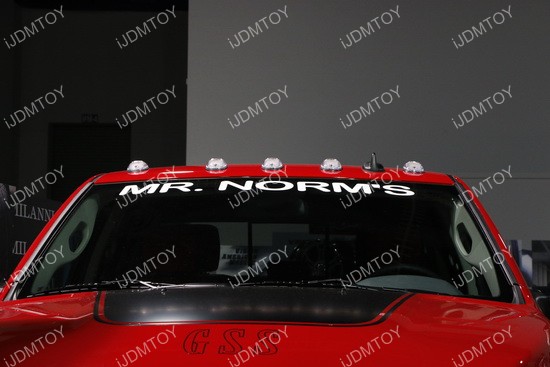 If your truck is for show purpose, you could also deck out your ride with some RGB LED halo rings. It's like you can transform your truck from a show worthy ride to an aggressive beast at the flick of a switch.