What's better than one super bright LED daytime running light output? 4 LED daytime running lights! These OEM fit xenon white high powered Kia Optima LED Daytime Running Lights are a perfect fit for the new Kia Optima to get rid of the stock halogen fog lamps once and for all. So instead of a dull yellow look, you get a really bright LED DRL output with four quadrants for one unique look.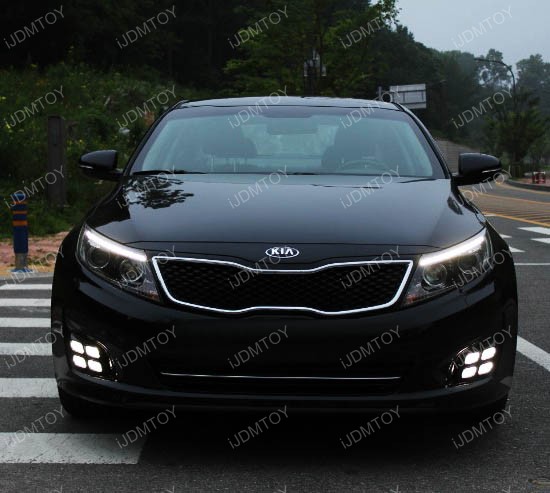 You can see these LED daytime running lamps in action on this 2014 Kia Optima and how the LED DRL really emphasizes the look. The assembly is not just one whole contraption, giving the quad LED lights make the car look really unique. Even most of the aftermarket LED DRL you see on the road are just an individual light output with bars or even halo rings, so you can definitely be sure that this LED DRL is one of a kind.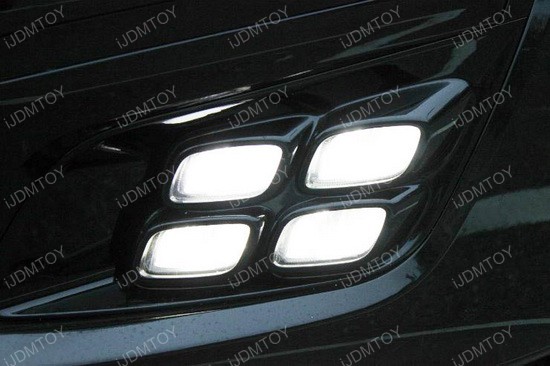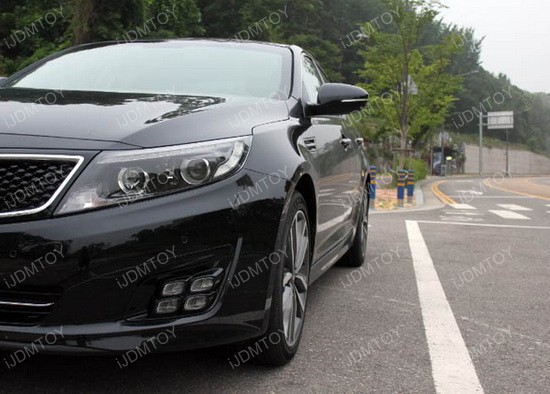 When the car is off, the glossy black bezel blends in flawlessly with the rest of the vehicle. The second you start the ignition, the xenon white LED DRL quad comes to life for a seamless integration with the rest of the car. If you've got a 2014-up Kia Optima with the facelift new front end design, then this is a must-have product for a whole new look.