The Detroit Auto Show of 2016 has unveiled quite a lot of automobile advancements in the industry that take the driving experience further than it has ever been before. One car that captured our attention is the new 2017 Mercedes E-Class that takes autonomous driving for civilians onto a whole other level. The new sensors, camera features, and lighting technology equipped on this vehicle are absolutely breathtaking and make driving something that would have only been dreamt of in movies. Here are some of the best driving assist features seen on the new E-Class: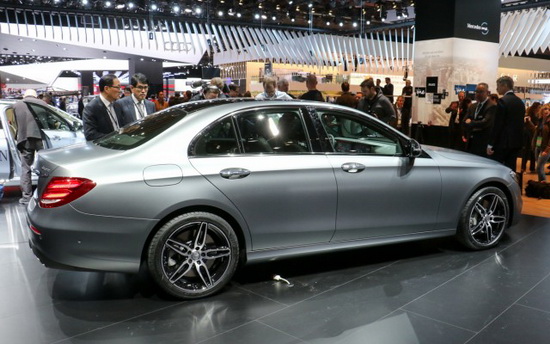 Active Lane Change Assist: This is a radar based camera system that assists in lane changing when the on-board system determines that it is safe to do so. When the driver flips on the directional signal, the car's computer system will wait a full two seconds to determine that the next lane is actually clear and then will move the car over accordingly.
Evasive Steering Assist: This function will definitely help saves lives as it works with pedestrian detection. This helps the driver steer around the pedestrian and get the wheel all straightened out. This kind of safety feature is especially great for people who have to drive at night and are afraid of jaywalkers wearing dark clothes. It's always extremely nerve-wracking to see a figure dart out in the middle of the road so this function gives drivers peace of mind.
Remote Parking Pilot: This is another handy feature of the new E-Class that allows the vehicle to park itself into tiny spaces and parking garages. It's very frustrating when you have to circle around a packed parking spot and you see an open spot that's been ignored by other drivers, primarily because the two cars adjacent have double parked. Remote Parking Pilot is able to maneuver the vehicle in tight spots without the driver being physically in the car, making the parking job easy and safe.
Mega LCDs and LED lighting: The single piece of infotainment screen and cockpit controller screen now has now been upgraded into a high tech, user friendly gadget. The screens are touch responsive and gestures, allowing the driver to focus on the road. The LED lighting features have also gotten a significant upgrade with a whopping 64-color display. Ambient lighting is the epitome of luxury, and it's not surprising that the 2017 E-Class would have that high class touch.
These features are just few of many that the new E-Class has to offer. The 2017 Mercedes Benz E-Class debuts in the summer and is sure to be a huge hit on the road. Stay tuned for more cool cars from the Detroit Auto Show.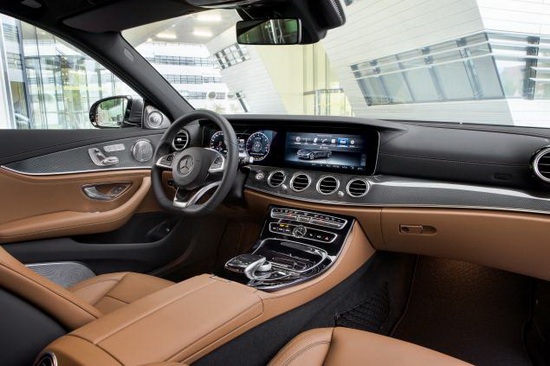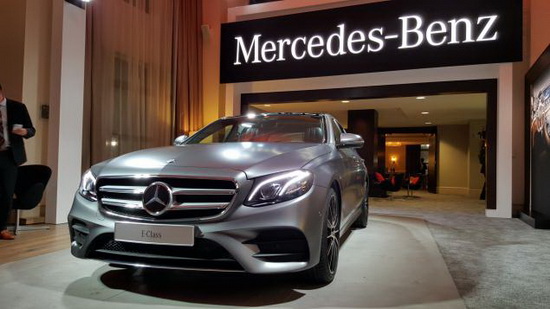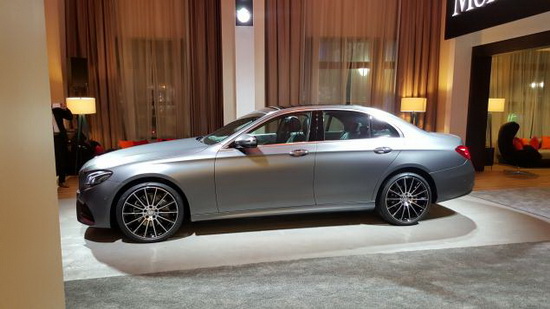 Picture credits go to Extreme Tech