Most cars are equipped with a tow hook mount that is to be accessed when the vehicle needs to get towed for any reason, but there are other more practical ways to utilize the location and transform the car. For people who want to mount their license plate on the side of their bumper, the Tow Hook License Plate Mount is a great kit to relocate the license plate from the middle of the bumper to the side. This gives the car a much more stylish look without any drilling or modification.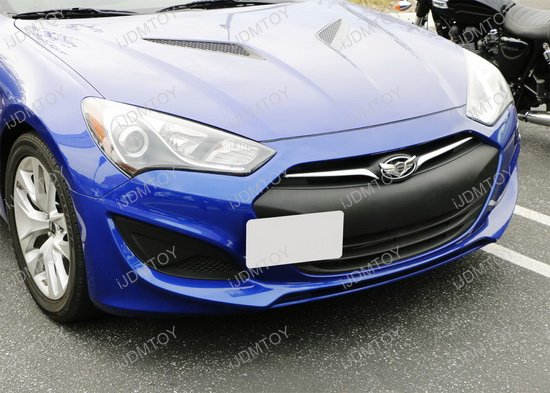 No Hole Tow Hook License Plate Mount Kits are available for a number of vehicles, as a vehicle specific upgrade. Simply select the tow hook kit designed for your vehicle's year/make/model and use the parts to mount your license plate. These no drill license plate mount assemblies can make any car way more stylish than it is, and give it a very sporty, racing style that inspires a lot of drivers. Each plate comes with several different locations that you could choose to mount the license plate so that you can choose the best looking location and avoid any parking sensor issues if your vehicle comes installed with parking sensors. You can see from the sample pictures here from the demonstration cars the various locations where you can mount the bracket.
iJDMTOY carries the most comprehensive collection of tow hole license plate mount kits so there's a huge likely hood that you will be able to find the specific tow hook for your car. The wide selection gives drivers the option to practically outfit all of the cars in their garage with new no drill license plate mounts.