A few months ago, I started taking notice of the different kinds of cars that come by our storefront and started paying attention to the custom work done. I decided that taking pictures of our customers' work in progress was a good way to get to know them and if anything, have material to post and write about. Many of them were JDM oriented and Sam's Scion FR-S/Toyota 86 was no exception. I went downstairs to take a closer look.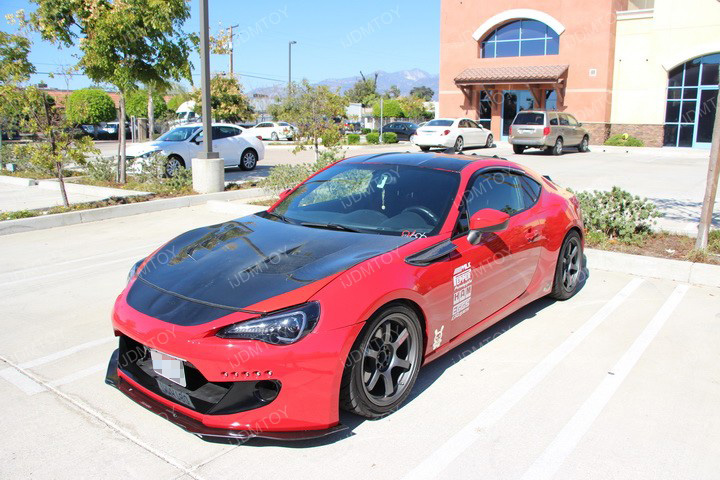 Sam (@redridin_86 on Instagram) came by to purchase a set of LED dome lights and a carbon fiber shift knob to go with his carbon fiber hood, roof fins, and trunk lid. I have to say, the amount of CF material used on this FR-S was just right. Too often in cars do the carbon fiber parts overshadow the rest of the body taking full attention away from the other additions. While the carbon fiber hood was the first piece my eyes were drawn to, it did not take away from what the rest of the FR-S had to offer. The red paint job was just as important to the overall presentation as the carbon fiber parts. The carbon fiber hood and trunk lid did not detract from the other parts that made up Sam's Scion FR-S such as the JDM decals and anime stickers as well as the LED daytime running eagle eye lights.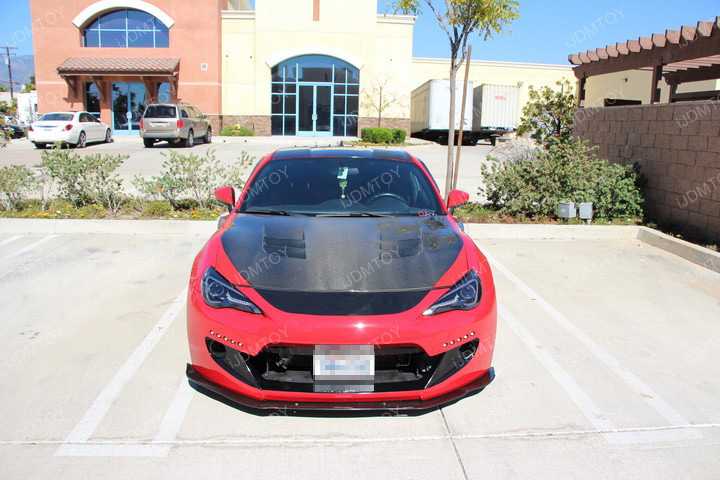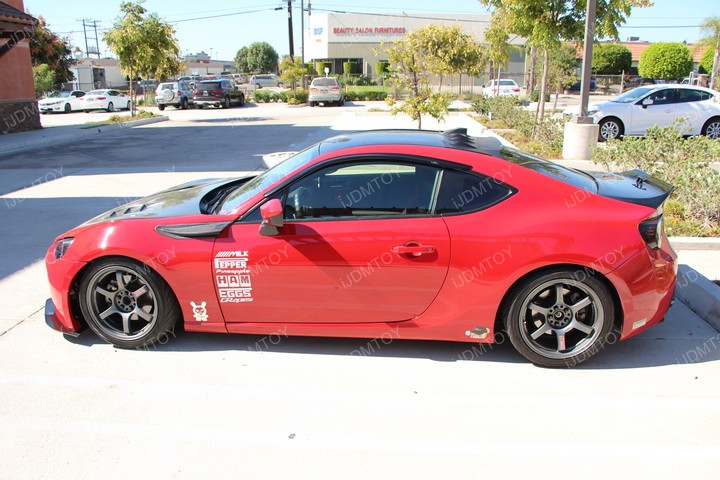 The smoked out headlight and taillamp lenses and plastidip Toyota logo created a stark contrast from the bright red body.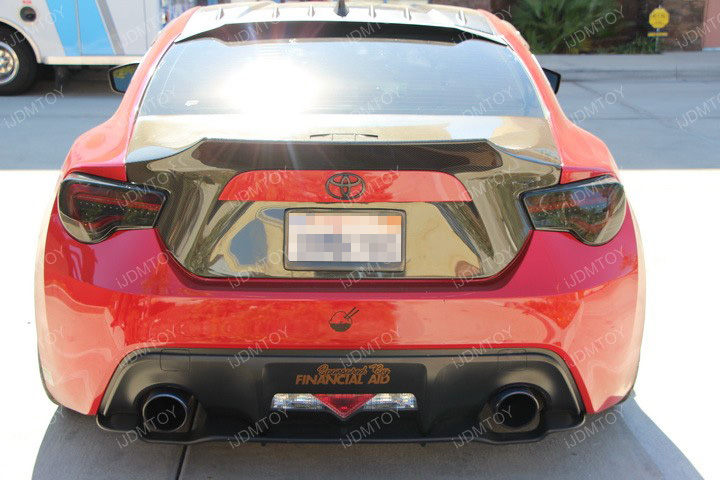 Before I let Sam go, one last little piece that caught my eye was this cute little rear spoiler on top of the carbon fiber trunk lid. This is a parody of the oversized rear spoiler that some people like to put on their cars. Sometimes its a bit overboard, but most of the time they are impractical. This tiny rear spoiler (a toy really) says to the world, "Who needs a big wing when you can go small? How often do you REALLY need the downforce?"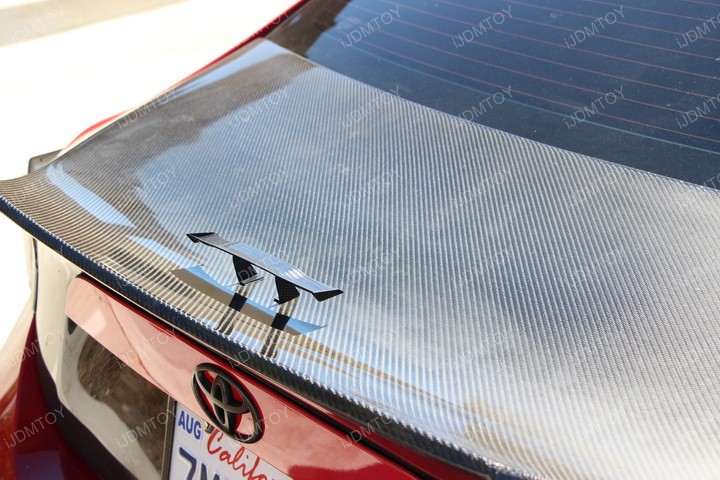 Thanks to Sam for coming to us to help you customize your Scion FR-S. You can find the parts he purchased by clicking the links above or shopping at store.ijdmtoy.com.