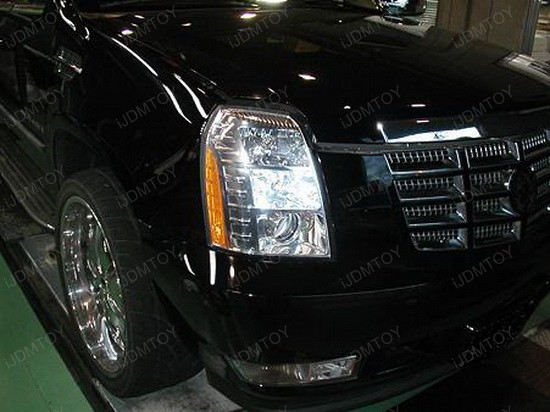 Completely redesigned, the 2008 Escalades features a lot of improvements, but the customer went further and got 5202 LED Bulbs for his Caddy. As we all know, this a beautiful driving machine, and it performs. This vehicle is everything a luxury SUV should be, and even more. And with such DRL LED upgrade, it turns out to be "The sexiest full-size SUV on the market".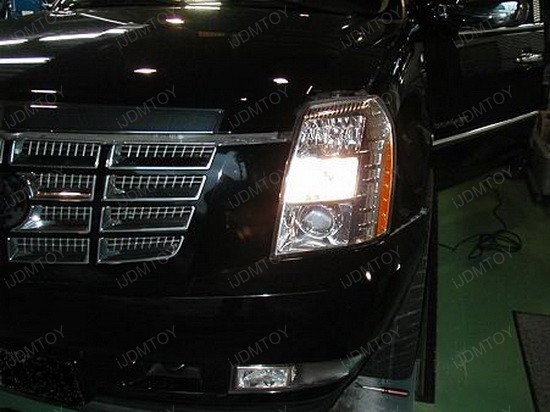 Take a look at the pictures and see both the stock dull yellowish bulb and the new high power 68-SMD 1210 type 5202 LED bulb. The difference is big, huh? Without LED the Slade exudes the image of a successful lifestyle, but with that xenon white DRL … Like the TV ad says, if the Escalade had a bathroom, I'd live in it! This is what I call a sharp, charismatic, and larger-than-life appearance!
However, don't be fooled this upgrade took a lot of money and effort. On the contrary, this 5202 LED DRL bulb is direct replacement for the stock 55W 5202 (aka H16) halogen bulb used for fog light or daytime running light. It is completely plug and play and will work for 2007 and up Cadillac Escalade for daytime running lights. As a matter of fact, it will fit some other vehicles like Audi, BMW, etc., but since they have on board computer (OBC), you might need to add a pair load resistors in order to avoid the error message showing up on dashboard or bulb malfunction problem.
The 2008 Cadillac Escalade got 5202 LED DRL and oh, boy, it looks fantastic! This Caddy earned flashy reputation with unrivaled style and appearance, but with these crisp xenon white DRL, Slade totally nailed it! And indeed, why not having perfectly matching HID look without paying the HID price? So, hurry up and transform your ride with this fancy "add-up" from iJDMTOY.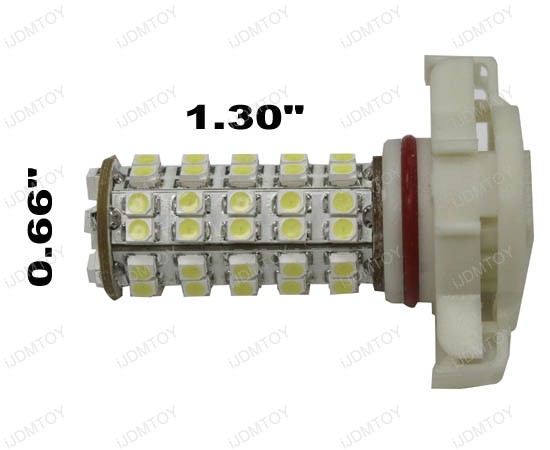 Introducing iJDMTOY's new products for halo projector headlights and LED tail lights.