LED license plate lights are the easiest to install. For instance on a 2006 Honda Civic if you wanted to check the bulb size you would look at the Sylvania Osram guide and find your model. In this case the 2006 Honda Civic takes 168 bulb for license plate lights.
We actually carry a bunch of 168 bulbs but this Honda Civic has 12-SMD T10 LED bulbs installed. These T10 LED bulbs have 12 SMD 1210 pieces arranged around the bulb for a full area shine. These bulbs are available in white or blue, but we recommend white for license plate lights because of regulations in some states.
To browse our complete lineup of 168 LED bulbs you can visit the category link under Sort By Position Used and find License Plate Lights which will take you to our entire listing of 168 license plate light bulbs.
We hope to see you soon, for installation instructions just visit the navigation bar link on top where it says Tech Support/DIY resources for step-by-step instructions on removing and replacing the license plate lights.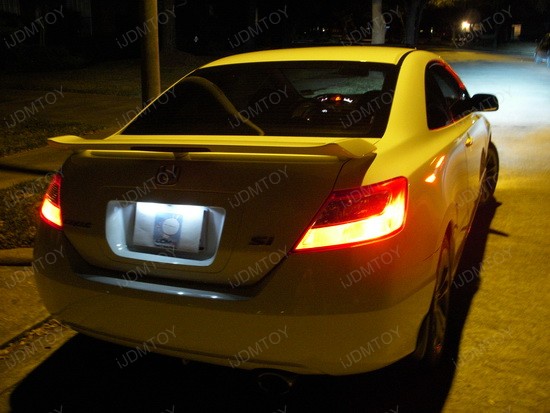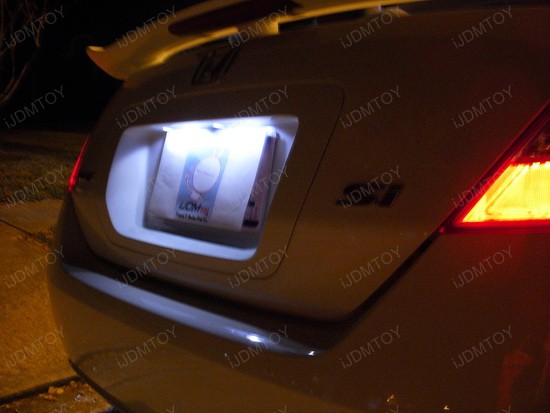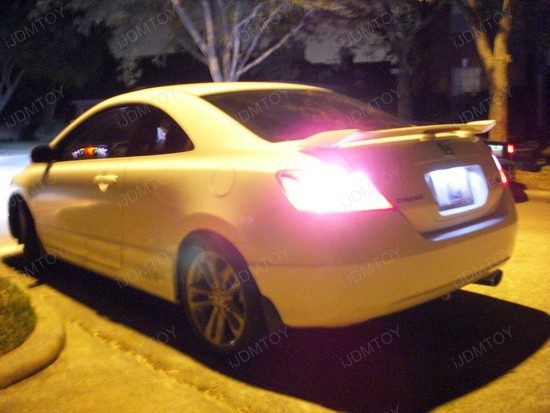 Product featured: 168 2825 12-SMD T10 LED bulbs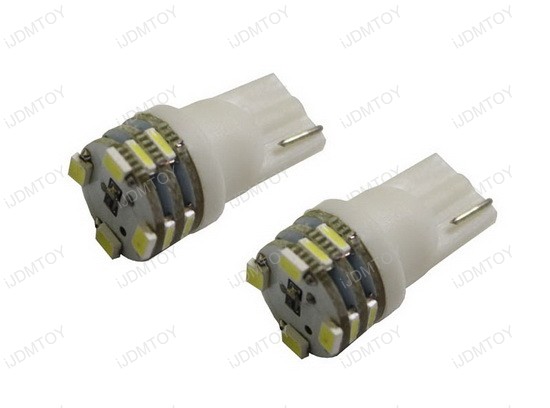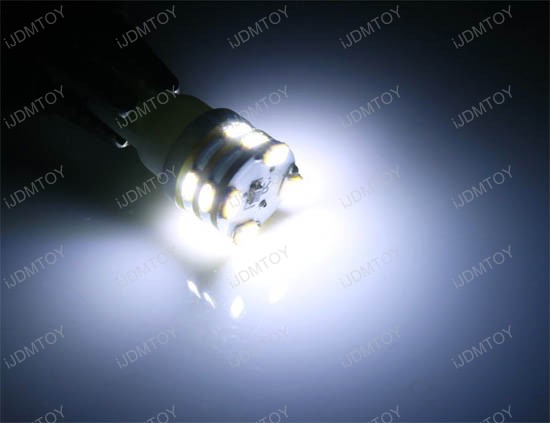 For more product pictures, please visit our Pictures and Video Gallery.
You can also find useful information on iJDMTOY Tech Support, Installation and DIY Guides as well.
Brought to you by iJDMTOY.com, the one stop store for all your Super Bright LED Car Light needs.