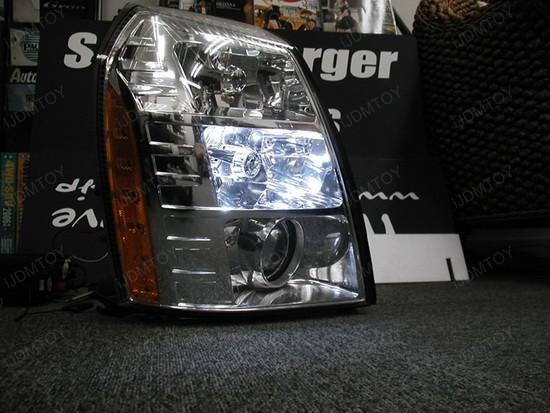 The 2010 Cadillac Escalade is impressive by its own, but this one has 5201 LED Bulbs for Daytime Running Lights right above the HID headlight lamp. Check out the pictures of this "White Diamond" and see for yourself the "look-at-me "outsized styling, which most fast-living rappers and bling-dazzled celebrities swoon over.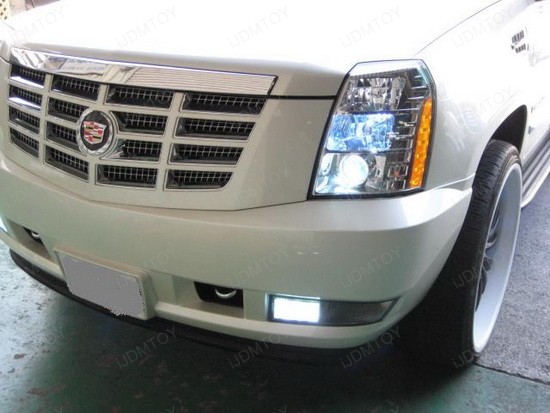 Thanks to the 68-SMD 5201 LED bulbs used for DRL, the stock yellowish halogen bulbs are gone, and the old look is transformed into a beautiful and exact 6000K Ultra White HID matching look without paying the HID price. This is a great "add-on" to the already luxury and extroverted appearance, which turned this ride into a sleek and real head-turner.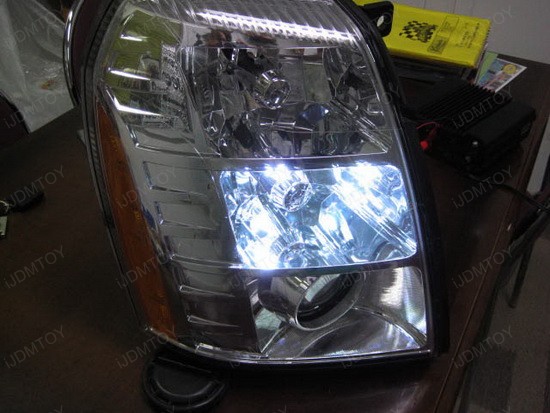 Since this LED bulb is direct replacement for the stock 55W 5201 (aka H16, 9009, 5201, 5200, PSX24W or 2504) halogen bulb for fog light or daytime running light, it will fit in almost any car, SUV or truck with such housing. Please note that some vehicles like Audi, BMW, etc which have on board computer (OBC), you might need to add a pair load resistors. This is needed in order to avoid the error message showing up on dashboard or bulb malfunction problem.
Whether load resistors are needed or not, the installation is extremely easy! Completely plug and play and should take you less than 10 minutes! You can get your ride a 6000K Xenon White or exotic 20000K Ultra Blue look for just a few bucks! And considering the fact that LED bulbs are longer-lasting and consume less power than conventional halogen units, which means less fuel consumption, the LED technology is the first step to the "think green" way of living.
This 2010 Cadillac Escalade looks great on 22-inch wheels with the 5201 LED Bulbs installed and if you really like it, then you just can't go wrong with purchasing a pair of these wonderful and super bright 5201 LED Bulbs. Impress people, save money and give your car a fresh new look with this quality iJDMTOY product now!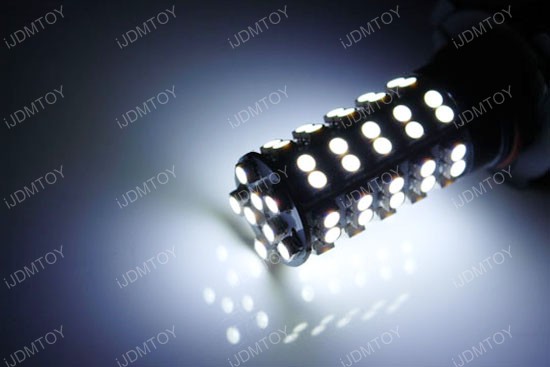 Introducing iJDMTOY's new products for halo projector headlights, LED tail lights and JDM decals.