The 2013 Nissan 370Z is a fantastic performer with great power and handling and when some more style is added with License LED Bulbs, it's simply outstanding. This is exactly what happened with this 2013 Nissan 370Z – the very first thing that the owner did is to install iJDMTOY 5-SMD-5050 168 194 T10 LED bulbs for the license plate lights.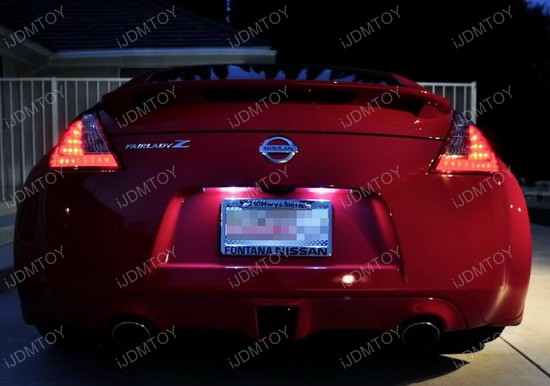 What's more, the updates for 2013 Z include a revised front end that incorporates LED daytime running lights, which makes these 168 LED bulbs a perfect complement to the overall car look. And if you have to spend some money to get the Japanese muscle car, you can get the very same license plate LED look for just a few bucks.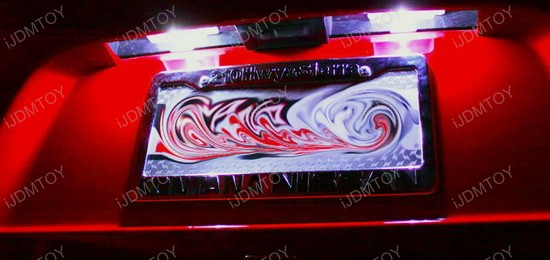 The featured license LED bulbs have 360 degrees shine design and 5 pieces super bright 3-Emitter 5050 Type SMD LED lights which deliver great output. So, if you want to dress up your ride with some cool add-on and make people say "Wow!", then the T10 LED bulb from iJDMTOY is just for you. Plus, you can get your pair of LED bulbs in 7 colors – Xenon White, Warm White, Ultra Blue, Brilliant Red, Emerald Green, Amber Yellow and Magenta Pink to match the style of your ride.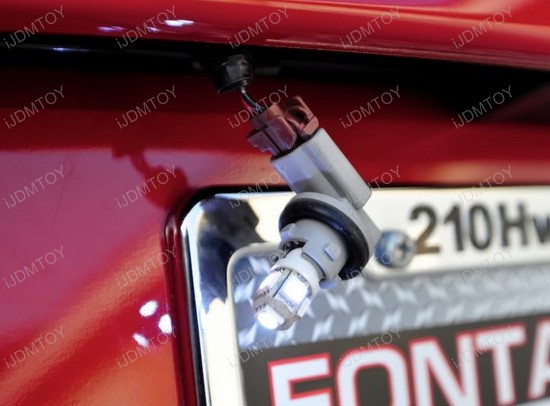 Replacing the stock bulbs is very easy task – look underneath where the lights are, press one side of the license plate light housing to unlatch and pop it out. Twist and disconnect the light from the cover, then pull out old bulb and insert your new 168 LED bulb. Do the same with the other one, then test if lights are working. If not, please flip the bulb 180 degrees and try again. Then put back the cover and pop it back in. That's all.
The rear end of the featured 2013 Nissan 370Z looks much better at night, thanks to the new 168 LED bulbs from iJDMTOY. Go with this product and you won't regret, but if you want to go further, to look and feel a cut above the rest, then an optional I Love JDM License Plate Frame is available for a few more bucks.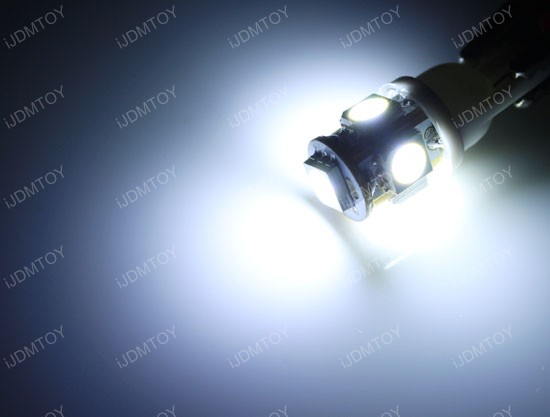 Brought to you by iJDMTOY.com, the expert for your Car LED. Follow us on Facebook for exclusive promo codes.