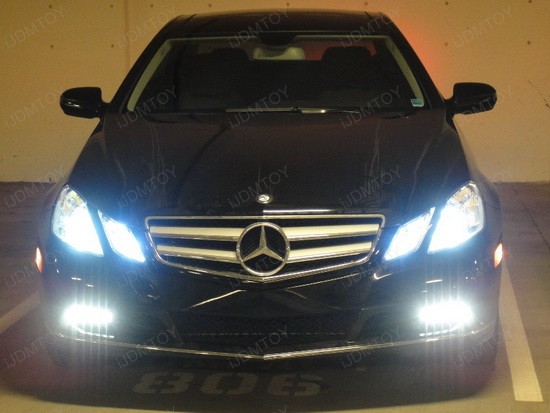 This 2010 Mercedes-Benz E350 Coupe is a very hot car and the 6000K LED Parking Lights add a touch of elegance and beauty. The car is a rock star to me – it has everything you need, and despite you see it on the parking lot, don't be fooled – when it drives by with all the windows down, it receives so many nods of appreciation. One beautiful vehicle!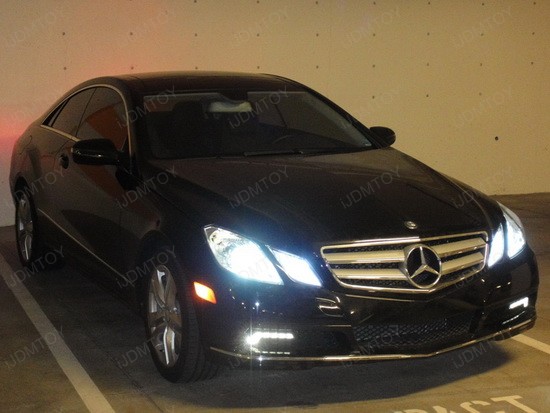 I am smitten! The 6000K LED Parking Lights transformed the whole appearance and turned the Benz into a real princess. The owner was very happy with his purchase and said proudly:
"This is my 2010 Mercedes E350 Coupe with its new Xenon White 6000K Parking Lights using iJDMTOY's 5-SMD-5050 T10 LED Bulbs with built-in resistors to replace my halogen W5WB bulbs".
As you have already read, this Error Free T10 LED bulb is equipped with 5 pieces 3-chip 5050 CREE SMD LED lights with built-in load resistors and fits most European cars such as Audi, Mercedes, Volkswagen without triggering "Bulb Out" error message on the dashboard. It is a perfect replacement for 168, 194, 2825, 2825LL, W5W LED bulbs, commonly used for parking lights, position lights, eyelid lights or license plate lights. What's more, it gives a nice match with the HID headlights and the stock LED Daytime running lights from every angle.
Installing these shining pearls is very easy. First open the hood and locate to the back of the parking light lamp. Then twist the bulb socket and take it off. Replace the old stock bulbs with the LED one from iJDMTOY and insert it back. That's all! But please have in mind the LED light is polar sensitive and if it doesn't lit up, flip the adapter around and this should do the trick.
The owner of that 2010 Mercedes-Benz E350 Coupe got many nods of appreciation because of the 6000K LED Parking Lights and this is enough to think about getting a pair of this perfect LED high quality product. You know that every little detail does matter and could be the missing piece of the puzzle, called "That's my hot ride!".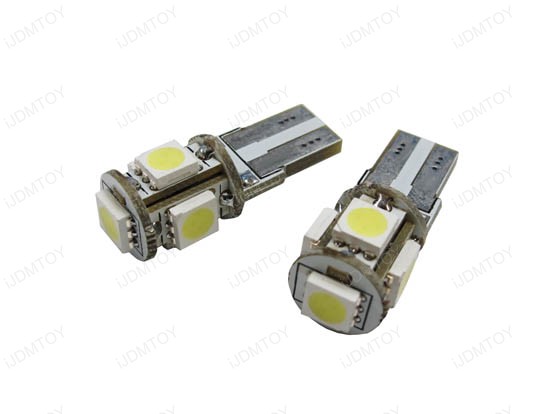 Introducing iJDMTOY's new products for halo projector headlights and LED tail lights.