This sporty 2006 Cadillac CTS makes impression not only with its pose, but with the amazing CREE High Power 3156 LED backup lights, too. Sadly, we did not get any pictures from night time, but even at daytime you can tell from the pictures, the LED bulbs are outstanding. These 3156 Reverse LED lights are brighter than the stock bulb, emmit a stronger, 6000K Xenon White color, consume less power and last about 20k working hours!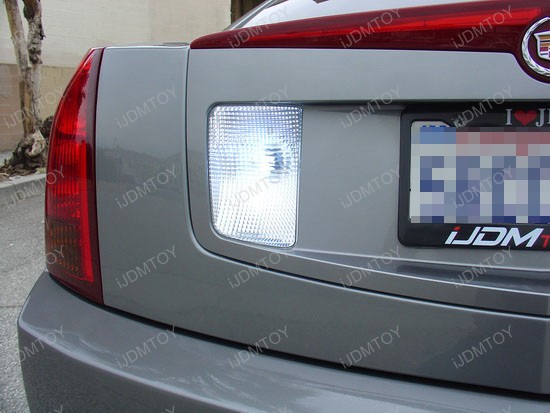 The excellent 3156/3157 LED bulb is a very easy to install, direct replacement for your standard filament bulb. It will replace the 3156 3056 3157 3057 stock bulbs for backup reverse lights. No wirings are needed and thanks to the innovative design, fitted with 5W CREE high power LED Emitter on the top plus 10 pieces 3-Emitter 5050 SMD chips surrounding, you get exceptional brightness for a distinctive custom look and safer backing up.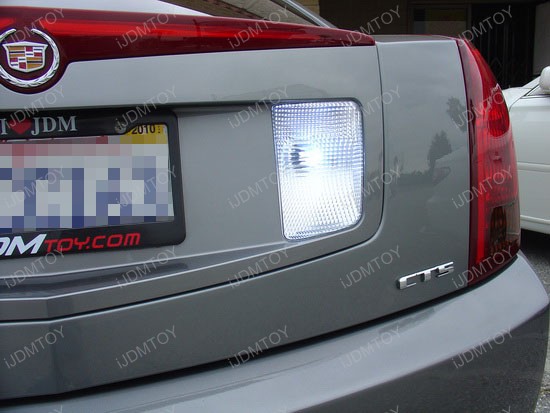 Replacing the 2006 Cadillac CTS Reverse lights takes no more than 20 minutes. Open the trunk, disengage the fasteners with a flat screwdriver and take off the mat by carefully removing the plastic clips. Locate the back of the lamps and you'll see a few bolts. Remove the bolts and you'll be able to pull out the whole rear bezel bulb housing. Just a word of caution – when that happens, the trunk lid becomes lighter and pushes up faster, so have this in mind when you do the procedure if you don't want to get your face wacked.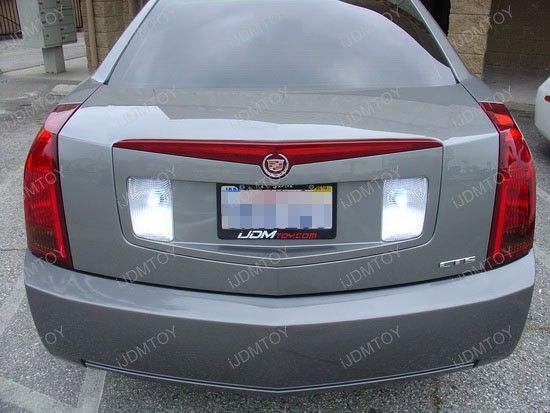 Unplug the reverse light bulb assembly, remove the bulb from the socket and replace it with the new 3156 LED backup bulb from iJDMTOY. Do the same with the other bulb. This is the time when you must test if both lights work! Ask a friend to look if lights work when you switch to reverse. If a bulb doesn't light up, flip it 180 degrees and try again. In case bulbs light up, put back everything together and enjoy your improved reverse lights.
If you own a 2006 Cadillac CTS and don't want to bust your wallet trying to enhance the look of your car, then these super bright 3156 LED backup bulbs are perfect! The quality is guaranteed and with immediate response on/off and vibration resistance, this upgrade will make you very noticeable whenever day or night.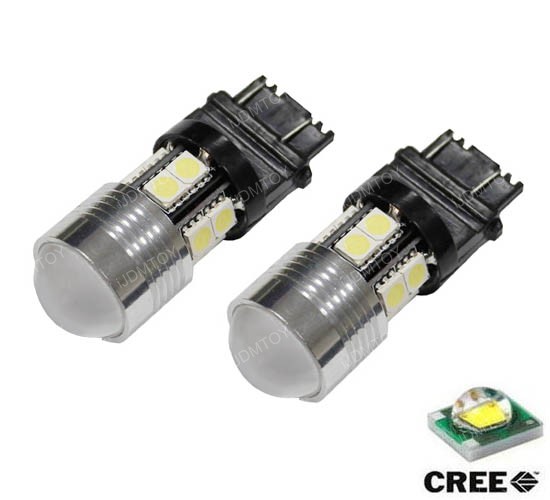 Brought to you by iJDMTOY.com, the expert for your Car LED. Follow us on Facebook for exclusive promo codes.