The image-building 2013 Chrysler 300 is handsome and classy, but with these Rigid Loop LED lights, it turns into a gorgeous and classy luxury muscle car. Check out the featured Rigid LED Bulbs and see for yourself how such small LED upgrade gives the whole ride a brand new look. Even the sound-blasting 10-speaker Beats by Dr. Dre luxury sound system can't "beat" the impression such LED upgrade gives.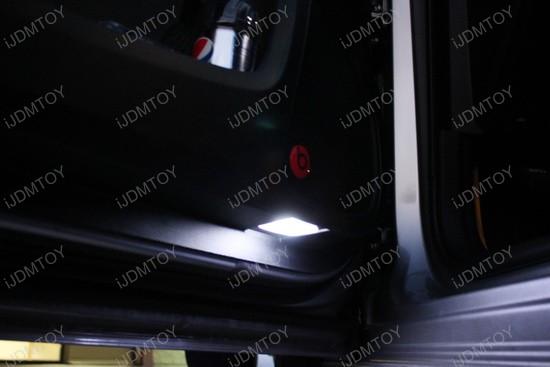 This great and innovative LED bulb was initially designed to replace the stock dull yellow bulbs, but thanks to its slim design, it will also fit most map lights, dome lights, trunk area lights and foot area lights. With a lifespan about 20000 working hours, it's more likely for you to sell the car with these fancy lights still up and running, rather than they burn out.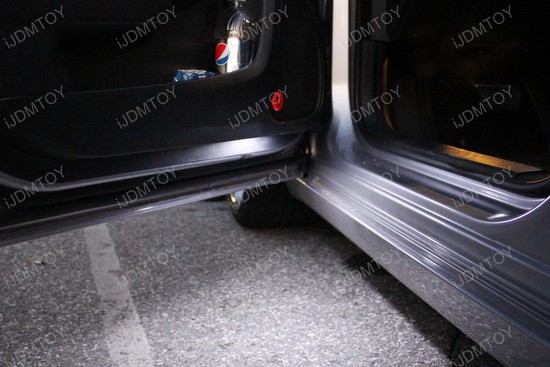 Installing the 12-SMD-3528 Rigid Loop LED package is a piece of cake. With the easy plug and play system you'll spice up your whip in no time. A total of 4 pieces of Rigid Loop 579 LED bulbs are necessary to equip all four under door courtesy lights with shining new bulbs and once installed, you'll notice the much brighter and vivid color of these energy-efficient LED accessories. Just hook the LED bulbs on each end and there you go – super bright light in just a few minutes.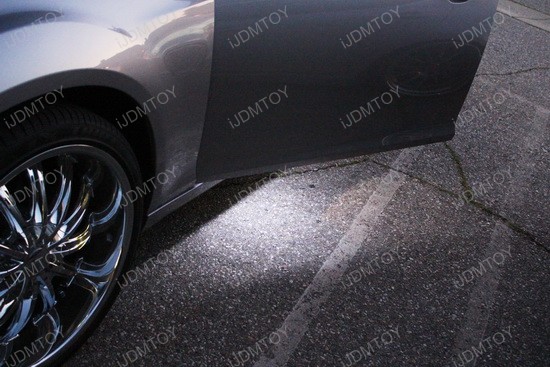 2013 Chrysler 300 and 300C are the flagship models of the Chrysler lineup, they are more than just the largest sedans from the automaker and if you want to make your Chrysler unique, then you should definitely opt in for these fancy Rigid LED Bulbs. And for all you guys, who own Dodge Charger – this kind of Rigid Loop LED bulbs will fit for the foot area lights, too!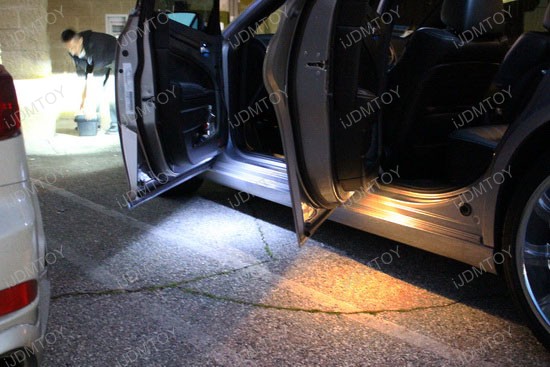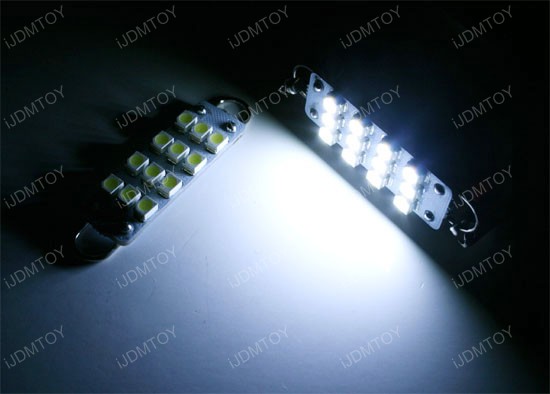 Brought to you by iJDMTOY.com, the expert for your Car LED. Follow us on Facebook for exclusive promo codes.