2010 Porsche Cayman is one of the few cars that you can buy with your heart and your head, but if you want some more style, then go for H11 LED Bulbs for fog lights. Check out the lovely HID headlights and LED Fog Lights combination in addition to the small LED running lights stolen from the latest Audi, that adorn the front lower grills – this ride can literally leave you speechless. The super bright 68-SMD LED bulbs will definitely make this car more visible in bad weather, thus safer and sleeker.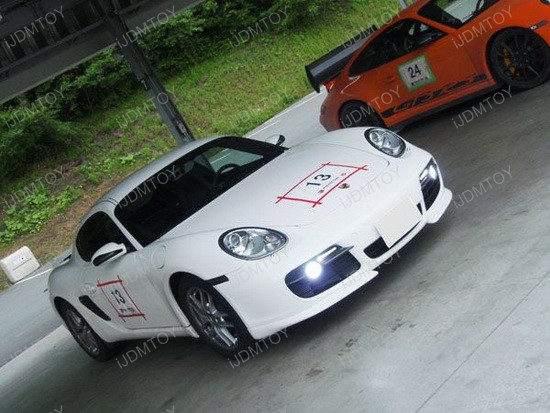 The stock 2010 Porsche Cayman comes with yellowish fog lights, that are everything else, but not nice. If I had a vehicle like that, I'd plug in the new H11 LED Bulbs right on. Actually, I think that this upgrade should be included in the standard equipment, considering the fact that LED bulbs are longer-lasting and consume less power than conventional halogen units. After all, less consumed power means improvement in fuel economy, which is a key factor in such sports car.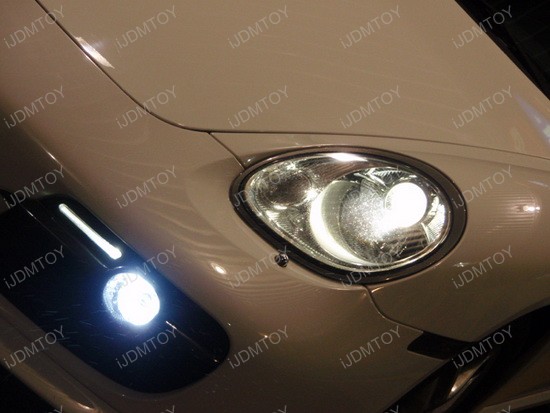 Anyway, even if you don't own Porsche Cayman, this H11 LED bulb is direct replacement for OEM H11 (H8) halogen bulb and could be used for fog lights or daytime running lights in any other vehicle. Installation is a piece of cake, because you have to find the original bulbs and replace them with these beautiful LED ones. However, for some vehicles like Audi, BMW, Mercedes, etc which have on board computer, gathering information about lights, you might need to add a pair of Error Free Decoder Wiring Kit, which will solve any issues.
Even this 2010 Porsche Cayman needed some small add-on to turn it into a head-turner – the LED Fog Lights. It's well-known that all fancy options offered by Porsche can drive the price skyward quickly, so you don't have to purchase expensive HID products, when you can get the same effect with the featured H11 LED Bulbs from iJDMTOY for a fraction of the price.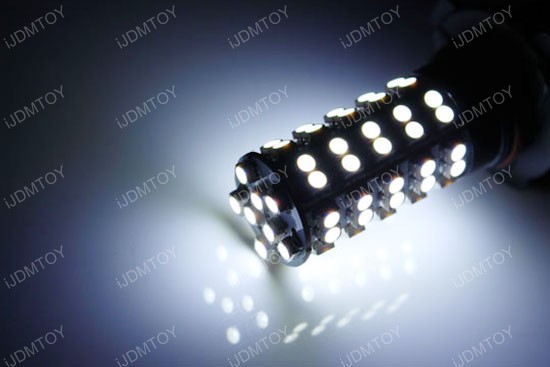 Brought to you by iJDMTOY.com, the expert for your Car LED. Follow us on Facebook for exclusive promo codes.