Most vehicles come equipped with standard daytime running lights but it is not the color you expect it to be. It is a plain and dull amber halogen bulb which gives a very unappealing look on your vehicle. The Lexus GS430 is one of those vehicles that come equipped with halogen amber 9005 daytime running lights. When you hear Lexus, you expect to see a vehicle built with style and quality appearance. Halogen bulbs for the daytime running light do not follow those criteria.
iJDMTOY's 9005 LED Daytime Running Light kit can give the Lexus GS430 that clean OEM LED upgrade for the high beam and DRL. The 9005 LED Daytime Running Light kit will also fit any other second generation Lexus GS models as the configuration is the same for that specific generation. The LED Daytime Running Light kit for the Lexus GS430 includes the necessary decoder wiring to prevent the 9005 LED bulbs from flickering.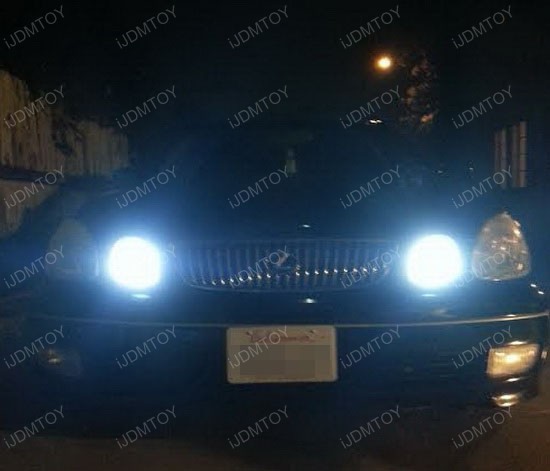 Also, the 9005 LED Daytime Running Light kit for the Lexus GS does not require any modification. Some other products out there offer similar set ups may require you to cut, splice, or solder the decoder portion on your vehicle. No one has the time for that! iJDMTOY's Lexus GS 9005 LED High Beam DRL kit is a plug and play with no modifications needed. The LED DRL kit includes a pair of bulbs, decoder wiring harness and a plug-n-play load resistor. You will still be able to turn on your high beam bulbs once the 9005 LED is installed; however, the light output is decreased in high beam mode.
Installation can be completed in less than 10 minutes as the factory 9005 bulbs are located in open area for easy access. You would connect the single load resistors to your driver side factory socket and the remaining extension harness with the LED bulbs. You will require some zip tie to tie down the harness and keep the load resistor from touching any plastic or wires.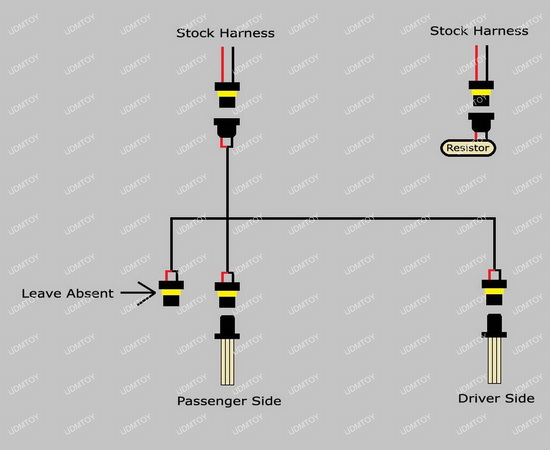 In the end, the decision comes down to the owner. Do you want an upgraded LED DRL appearance or do you want to stay with distasteful, amber halogen color? With such a simple modification at a great price, it is a no brainer to pass up on. It is time to give your vehicle the modern LED DRL upgrade it truly deserves.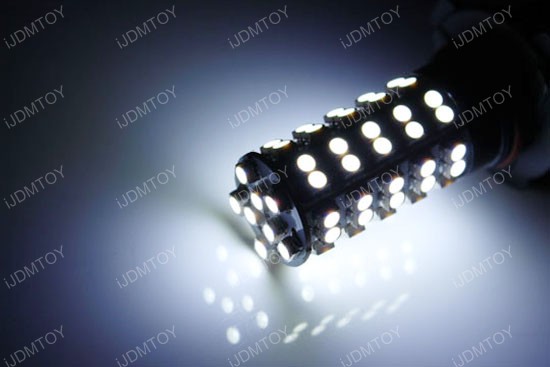 Brought to you by iJDMTOY.com, the expert for your Car LED. Follow us on Facebook for exclusive promo codes.