The factory daytime running light on most vehicles is a standard incandescent halogen bulb which produces a dull yellow color. For most people, they would like to get rid of this light and replace it with a whiter bulb so it matches with their other aftermarket lights such as the parking lights or headlights. However, some may opt to run a deeper and richer color yellow bulb such as these LED 9005 bulbs mimicking the early 2000s style of "JDM yellow". Thankfully, we have a solution for both the white and yellow colors.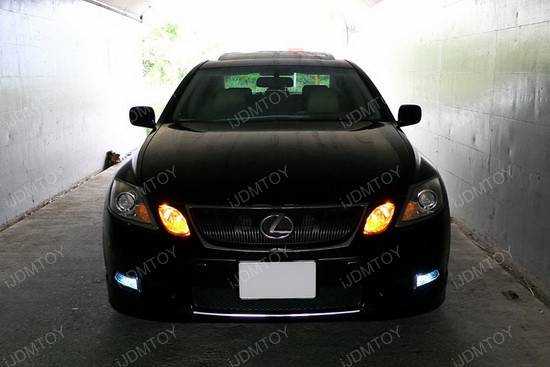 The Lexus GS350 of this generation requires LED canbus decoders to be installed along with the JDM Yellow 9005 LED bulbs to prevent issues such as flickering and error messages. This is included automatically when purchased as our DRL kit. Each DRL kit comes with two 68-SMD 9005 LED high beam daytime lights which are available in either Yellow, Blue, or White; in this article we are showing the Yellow color. The golden yellow color that these bulbs have is perfect for the automotive enthusiast who wants a deeper and richer color version of their factory bulbs and also a bit brighter during DRL mode. However, like all our LED DRL replacement bulbs, the high beam output is greatly reduced so it is recommended for DRL usage only.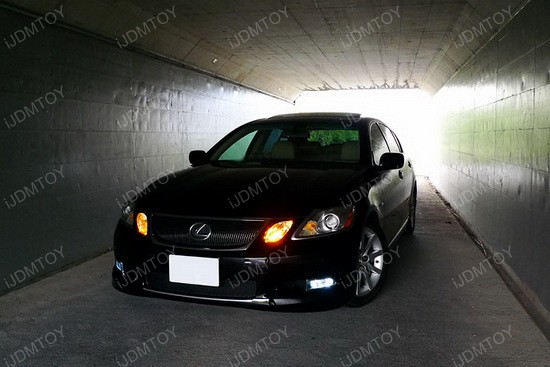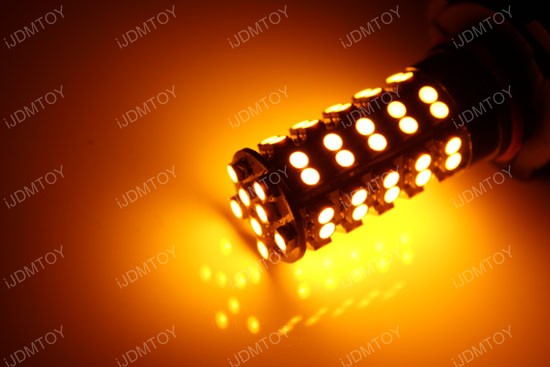 Brought to you by iJDMTOY.com, the expert for your Car LED. Follow us on Facebook for exclusive promo codes.