The 2008 Acura TL has evolved into a refined sports sedan with very good look and this guy went even further, upgrading his car with LED Acura TL DRL Kit from iJDMTOY. Well, he sure knows good stuff – completely plug and play error free 68-SMD 9005 LED bulbs plus error free DRL controllers is the right combination for 2007 and 2008 Acura TL or TL Type-S. With this Acura TL Kit there will be no errors on the dashboard, no flickering or other bulb malfunction. Anyway, this is probably one of the best methods to get rid of the ugly yellow high beam lights and give the entire front end nice and HID matching look.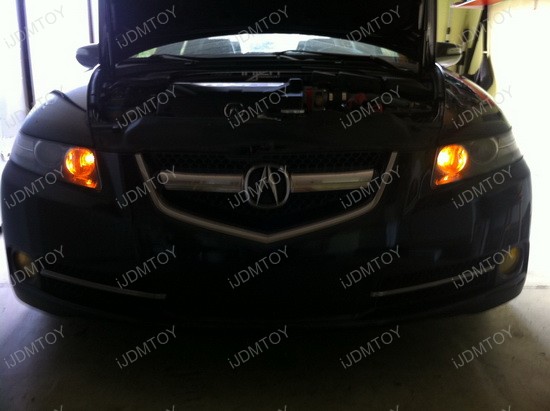 Getting the very same awesome look is not impossible and should not take you more than an hour. First, make sure the car is off and take off the plastic engine trim in order to remove the factory halogen bulbs from the sockets easier. The driver's side is a bit tricky, but with more patience and effort, you can do it. Then connect the inline resistor harness to the factory bulb socket. Now connect the white connector from the inline resistor harness to the black connector on the main harness, but have the red wire in line with the black wire. It may sounds strange, but this is the correct wiring.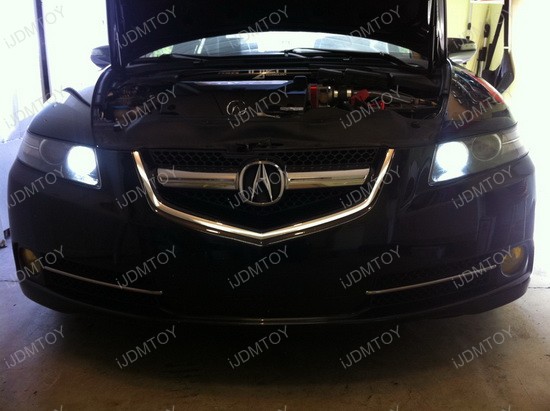 Now you can attach the ground wire from the main harness using the 10mm bolt and connect the 9005 HB3 LED daytime running light bulb into the main harness connector. Next, find a way to secure the inline resistor using zip ties or double sided tape away from hot elements. Do the same procedure with the other side of the car and when you make all the connections, connect the red wire from the main harness to the positive battery terminal. That's all!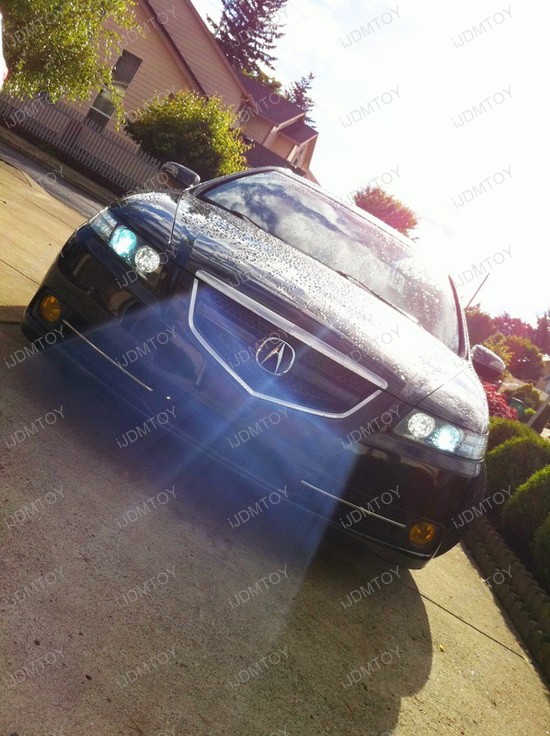 This 2008 Acura TL with Acura TL DRL Kit already got a stunning upgrade that perfectly goes with the aggressive lines, dramatic-looking front grille and it remains noticeable even during a sunny day. So, if you want to smooth out your ride's style, then opt in for these Acura TL Daytime Running Lights.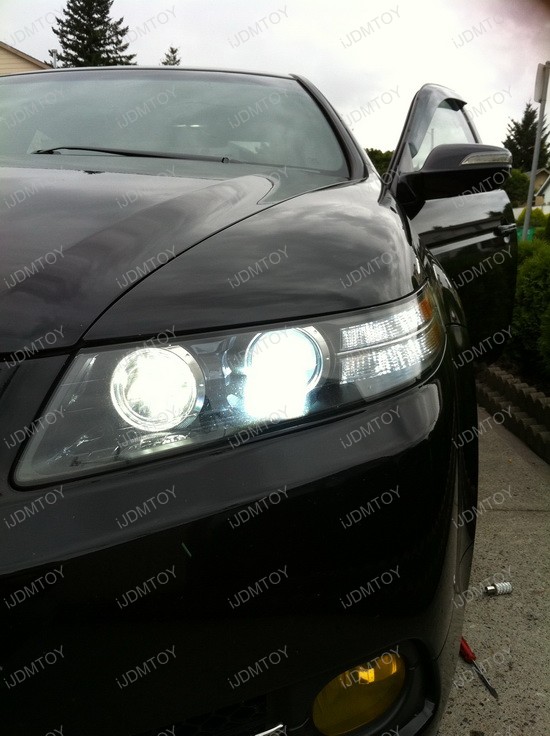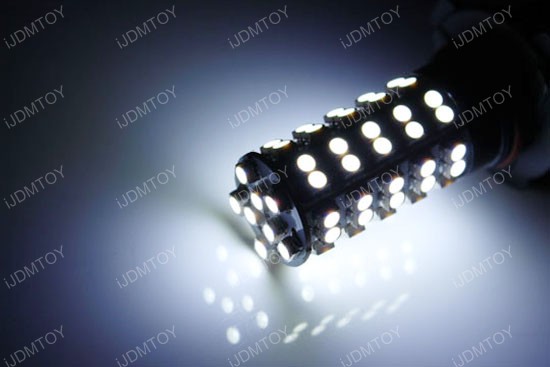 Brought to you by iJDMTOY.com, the expert for your Car LED. Follow us on Facebook for exclusive promo codes.