As part of our vastly growing Scion FR-S and Subaru BR-Z section on our website, our 18W LED Fog lights should be a part of any FR-S/BR-Z owner's wish list. While some people may opt for our LED Daytime Running light kit that replaces the fog lights, some people prefer to retain the OEM look with these lights. These OEM style LED fog lights is a complete fog light replacement and is also plug and play with the factory fog light wires; because these are meant as a direct OEM replacement, there is no wiring harness included. Vehicles without factory equipped fog lights will have to wire these lights to a power source and obtain a bezel with a fog light cut out.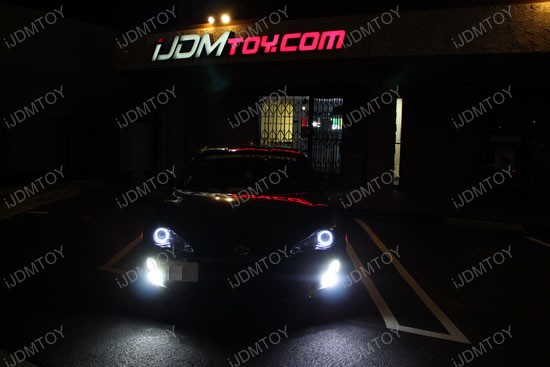 Each lamp uses six 3W LED diodes which are combined to create a total output of 18W per lamp, per side. These super bright LED fog lights are 6000K Xenon White so they are a perfect addition to our other LED replacement lights. Each lamp also has a 2-LED 7000K Angel Eye ring that can be optionally wired to your parking lights to mimic that BMW halo look. This is a perfect match with our LED angel eye set for the headlights for these cars.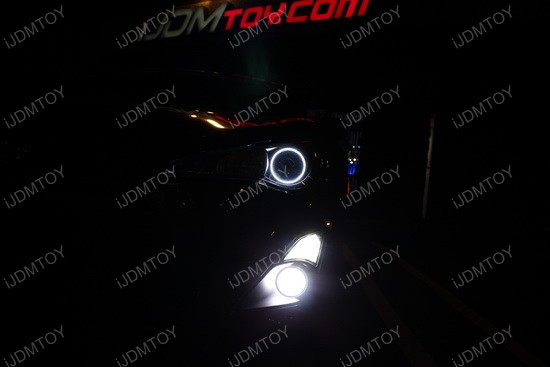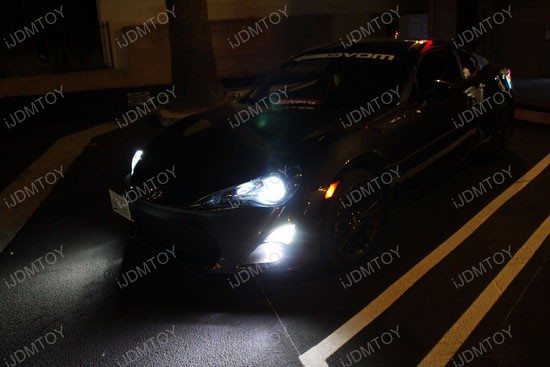 The installation is very straight forward and it can be done within a few hours for the inexperienced and within an hour for an experienced DIY-er. We specifically designed these lights to match well with our other LED lights like the switchback bulbs so everything flows together well.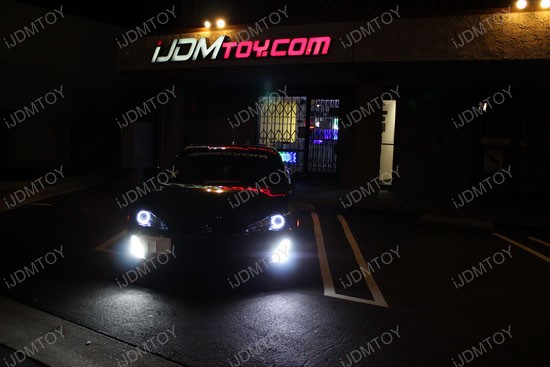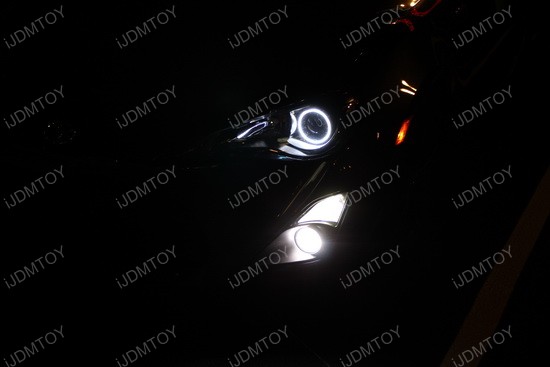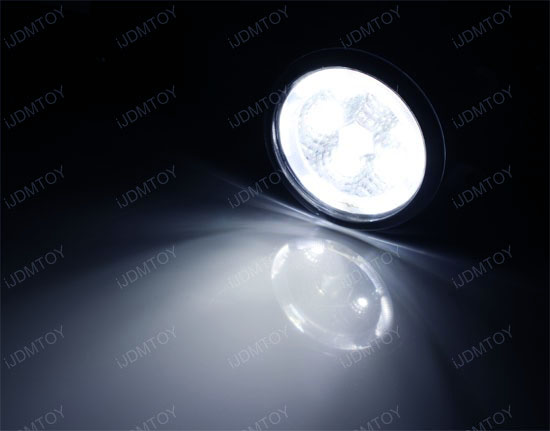 Brought to you by iJDMTOY.com, the expert for your Car LED. Follow us on Facebook for exclusive promo codes.