Take a look at these pictures from our customer just upgraded his 2011 Audi S5 LED License Plate Lights.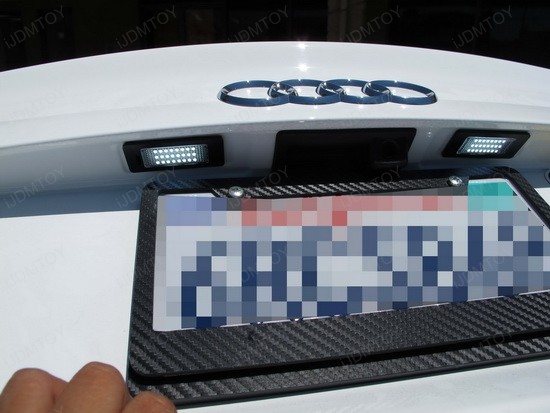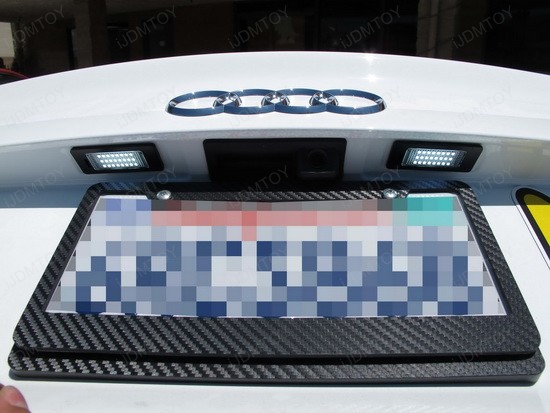 Our High Power Super Bright 18-SMD LED License Plate Lights will fit 2008 2009 2010 2011 2012 Audi B8 model A4, S4 and Audi A5 and S5, and no error message on the dashboard.
This is a simple plug and play installation with a flat head screwdriver. If you meet any problems just feel free to contact iJDMTOY.
Here is the Audi S5 and Audi S4 LED License Plate Lights below: