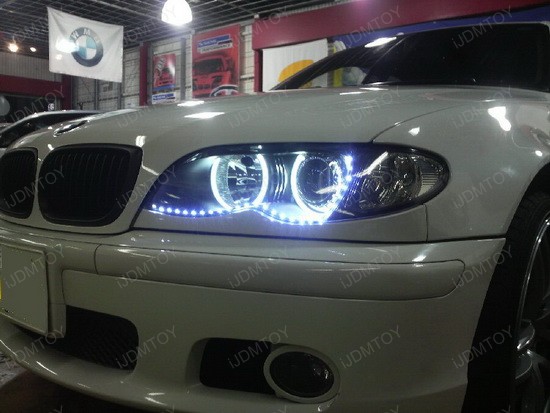 Most people define the 2005 BMW M3 as the "Ultimate Driving Machine" and today we'll add a bonus to it – Flexible LED Strips. It is hard to put into words about the magical smiles this E46 M3 makes on my face, but I guess only those of you who had actually the chance to take it for a spin will understand.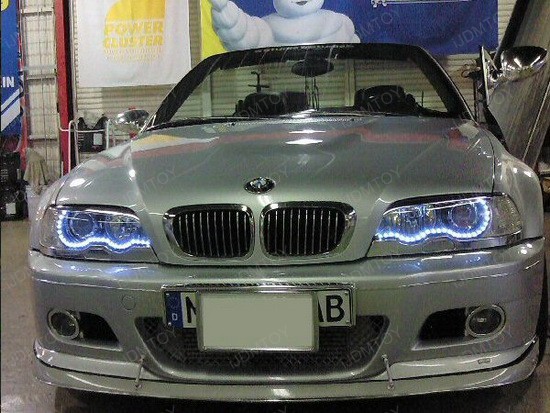 As I said, today's featured project includes the Audi Style LED strip. I know it is kind of strange to install such lighting addon to that gorgeous M3, but after all – it looks really good. As a matter of fact this vehicle has proven itself both in drive and in park. It breaks necks, causes people to stare and attracts attention thanks to its positively defined look which equilibrates muscle with class. However, when the car is in drive, it is a different story… but we are talking about styling now, about the 48-LED Audi Style Super Bright LED Strip Lights in Xenon White.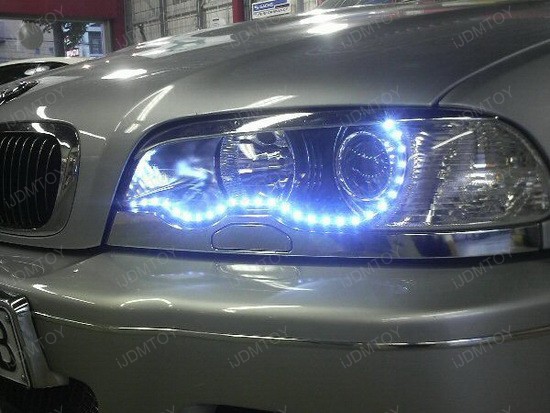 You see the Flexible LED Strips are commonly used for lighting up around the headlights, foglights or under the bumper to bring the car a fresh new European LED daytime running lights (DRL) look like the Audi A5, Q7 Style LED Headlights or Mercedes S Class LED Fog Lights (aka LED Driving Lights). The phenomenal night look of this fancy extra in combination with such breathtaking 2005 BMW M3 is nothing less than awe-inspiring!
However, taking and installing an Audi Style LED for your car is very easy. These strips are Universal Fit and could be bent towards any headlight shape. A doublesided tape is enough in most cases to fix these bad boys and the final step is to light them up by tapping to any 12V power source. That's all! Don't forget to check out iJDMTOY's website for the full specs and features of the Audi Style LED flexible strips.
There's one more thing I could say about this 2005 BMW M3 – it never runs out of breath and looks like a dream with the Flexible LED Strips installed. You can get close to this awesome appearance just by ordering the iJDMTOY Audi Style LED strips for just a few bucks!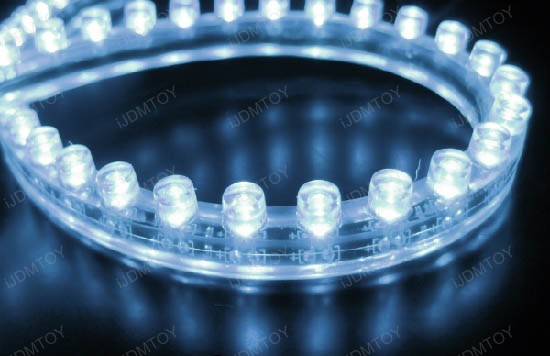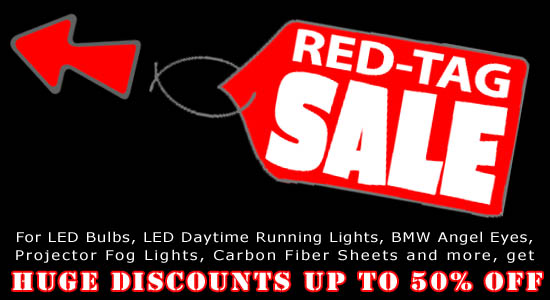 Red Tag Sale for New and existing iJDMTOY customers can save up to 50% OFF. Deal expires soon! Don't miss it!