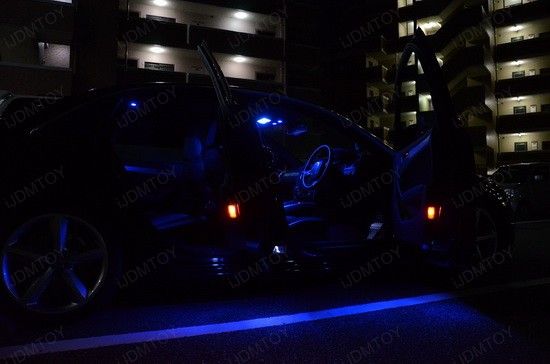 Today's custom car is a fancy 2010 Audi A4 with complete Audi LED Interior Package installed. These pictures were provided by Mr. Atsushi Miura from Japan, who purchased this trendy product from iJDMTOY. We fell in love with the stylish look of that ride and decided to share this Ultra Blue LED masterpiece with you.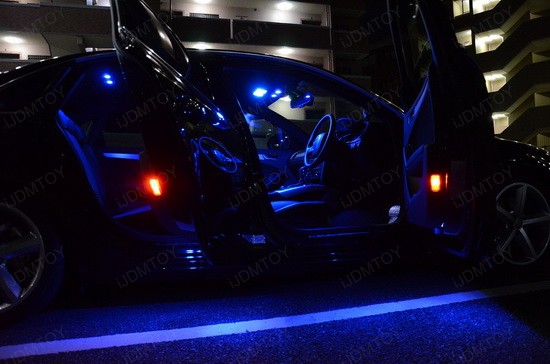 The complete kit features 10 super bright 5050 SMD-type LED lights, which will fit in any 2008 and up Audi B8 model A4 or S4. As this is deluxe package, everything is special – these aren't the conventional LED bulbs, but the new breed of LED lighting technology. It offers much higher light output than previous LED generations, while still using only a fraction of the power used by traditional light sources. And to sum up – you get 3-4 times brighter output than stock car interior lights in addition to the long lasting LED products.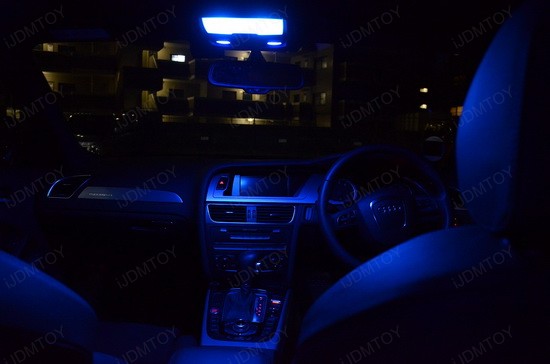 Each Audi LED Interior Package consists of:
2 pieces SMD bulbs for front map lights;
2 pieces SMD bulbs for front dome lights;
2 pieces SMD bulbs for rear dome lights;
4 pieces SMD bulbs for side door courtesy lights;
This is everything you need to totally upgrade the interior of your vehicle. Mr. Atsushi Miura picked the Ultra Blue color for his kit, but iJDMTOY has two more color options available – Xenon White and Brilliant Red in order to match any taste.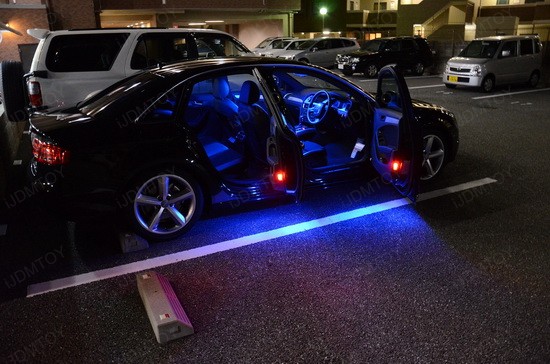 Each bulb from the Audi LED Interior Package is plug and play, so basically the installation is piece of cake. Directly replace the OEM halogen bulbs with these new LED lights and you will get your ride the same sexy look as the one featured here.
If you are fascinated by the amazing appearance of that 2010 Audi A4, then you might consider purchasing the modern Audi LED Interior Package from iJDMTOY. You can upgrade your vehicle without compromise on quality, for a very small amount of money with our exclusive Audi LED Interior Package, which will fit in perfectly and replace the dull interior lights of your car.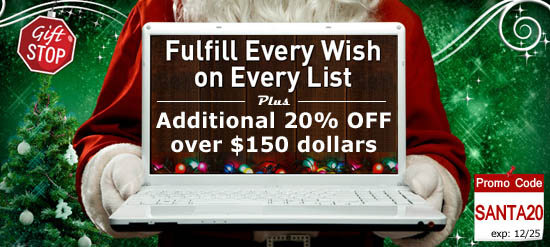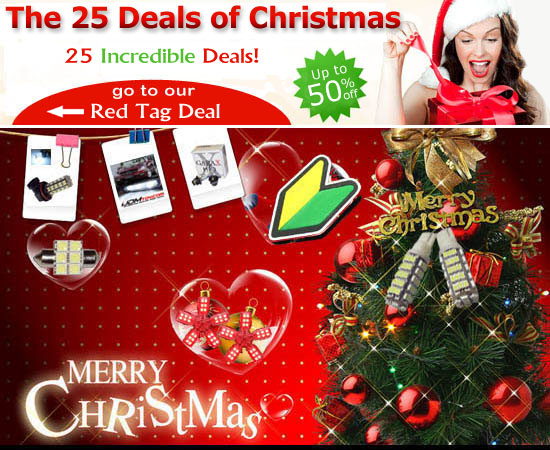 New and existing iJDMTOY customers can save additional 20% off from already reduced prices on all the car LED bulbs, when you order over 150 dollars. This Mega iJDMTOY's Christmas Santa sale runs from Dec 15, 2011 to Dec 25, 2011.