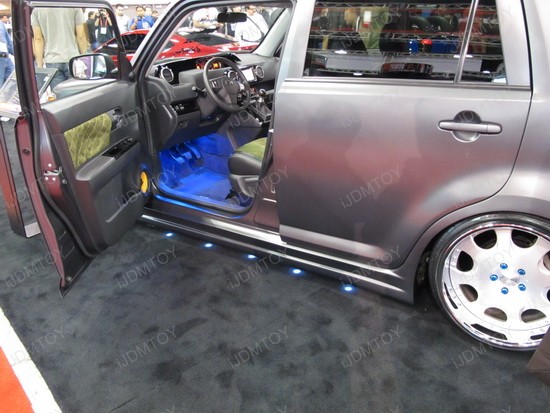 If you think that the second-generation Scion xB is a fancy modern-looking car, then check out this 5-door version equipped with LED Puddle lights, which are very trendy these days and became famous thanks to Brabus – a well-known German tuning firm. As you can see, the guys, who prepared this featured show car did very good job and deserve our admiration.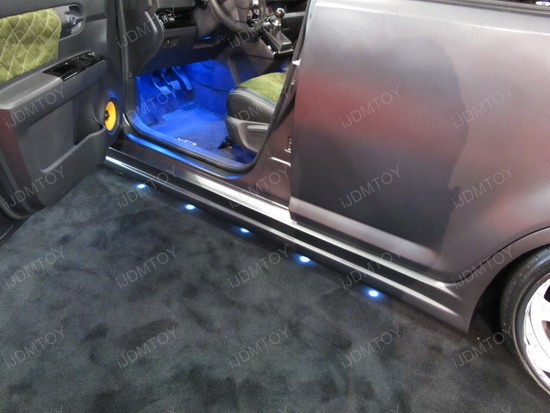 I have to admit that I wasn't expecting anything special when I reached to open the door, but I was amazed when the LED Puddle Lights lit up the ground. You may have already noticed the perfect light spots of these bad boys, but the real surprise came when I realized I was seeing them even in very well-lit areas. You can't deny these LED Puddle Lights certainly make impression – I barely stopped myself from kneeing down and looking under the side skirts like a kid in a candy store. This was the time when I got so determined to ask around and to find the same awesome product in the JDM Toy store.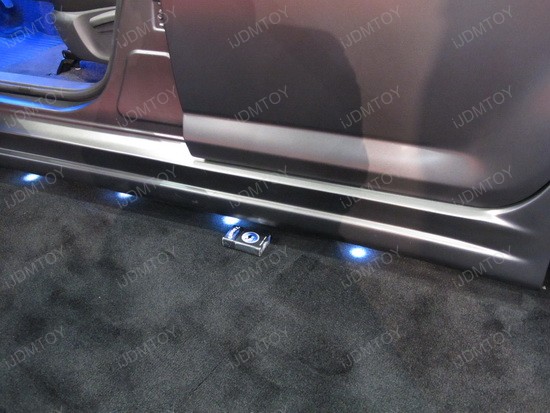 Their offer is a real deal – one set of under car LED Puddle Lights includes 2 pieces of 36 inches (60cm) long LED strips and each LED strip comes with 5 pieces 9-LED modules. Basically, this is the same super bright waterproof kit as the one featured above. But what's more, JDM's kit comes with everything needed for its proper installation and it is universal fit for pretty much any small to mid size cars.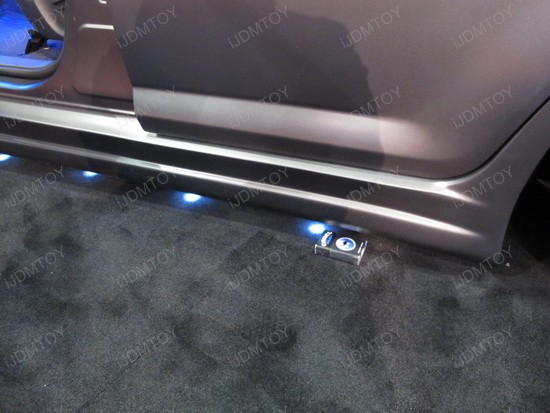 I think reviewing the Scion xB and its stylish under car LED Puddle Lights is a good ending to the SEMA 2011 reports I started last week. Hope I was helpful to all of you and don't forget to check out the JDM Toy store for ultimate LED automotive lighting accessories.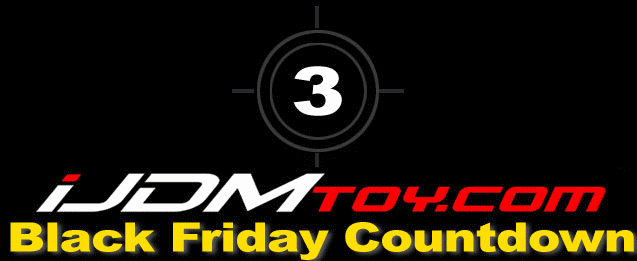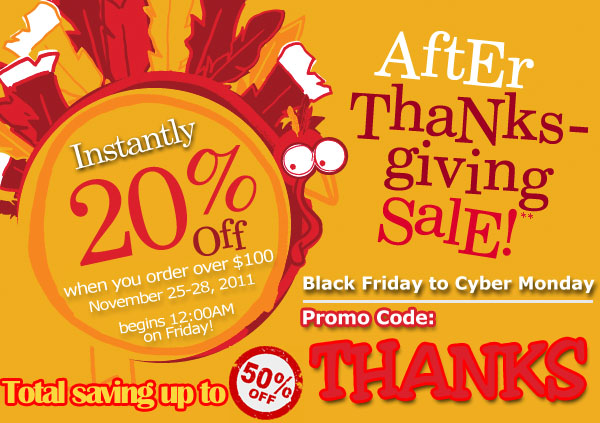 After Thanksgiving Sale – save 20% Off when you order over $100 from November 25-28, 2011 at iJDMTOY.com, the Car LED expert.