A customer of installed new error free LED bulbs for his 2006 BMW E60 530i on reverse lights.
He purchased the 2825 W5W error free LED bulbs that are equipped with 3 pieces of high power 3-emitter 5050 SMD CREE LED chips. It comes with a built-in CAN-bus load resistor to prevent error messages on dashboard.
The brightness of these 3 piece high power 5050 SMD is equivalent to a 24 piece 1210 SMD LED bulb. Since these bulbs are longer (1.29 inches) it requires enough space to fit in the housing. We've also done extensive tests on this product and it lights up without flickering.
There is a 360 angle shine on these LED bulbs. Try it on. Below is a picture of 2006 BMW E60 530i with LED backup lights.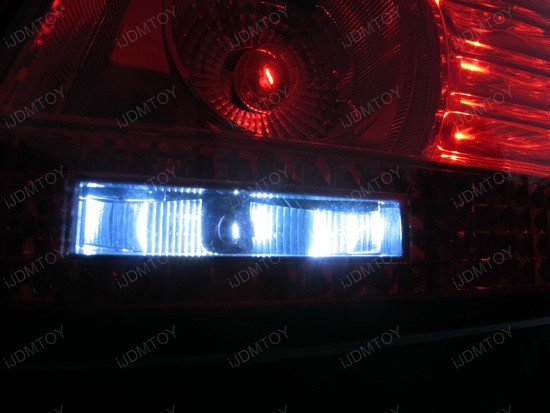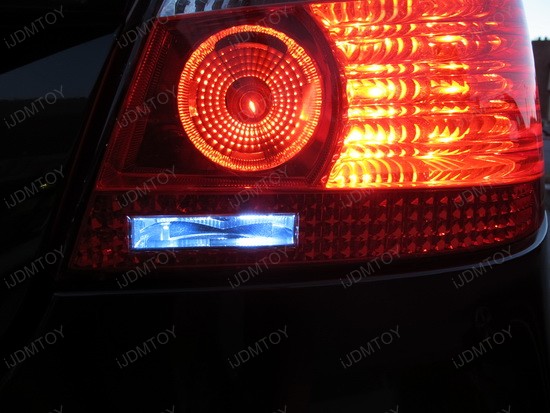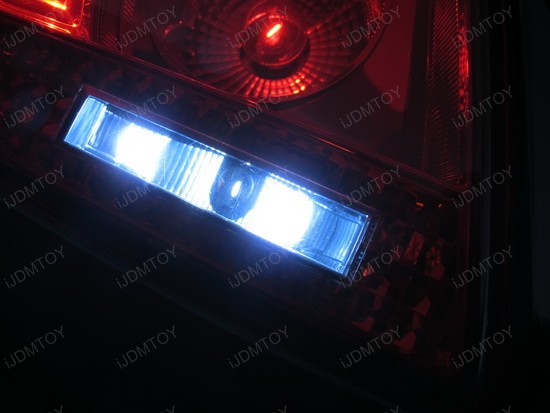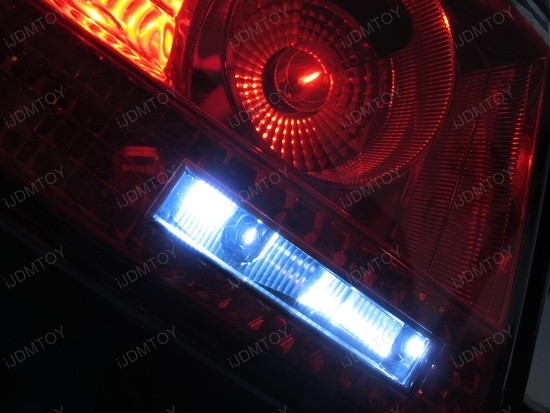 Featured product: T10 2825 W5W error free LED bulbs | LED back up lights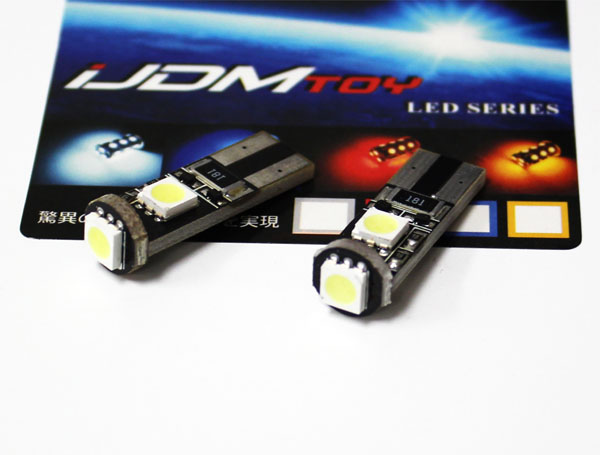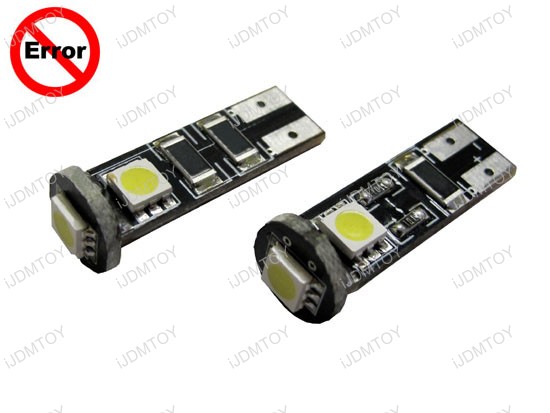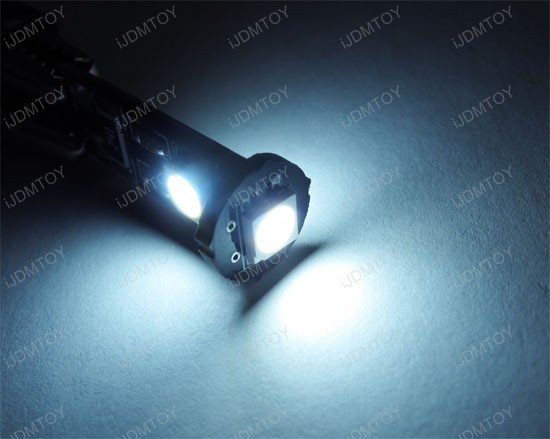 For more product pictures, please visit our Pictures and Video Gallery.
You can also find useful information on iJDMTOY Tech Support, Installation and DIY Guides as well.
Brought to you by iJDMTOY.com, the one stop store for all your Super Bright LED Car Light needs.