If you own a BMW E46 3-Series and are tired of looking at other BMW's such as the newer 3-series models which come with bright and vibrant LED angel eye rings, we have a solution for you! We have designed a specific kit to fit the E46 to give it a newer, updated look that sets you apart from the other E46 models out on the road.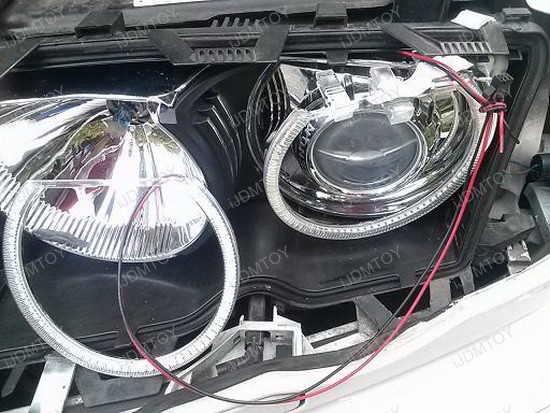 Do not be intimidated by the installation procedure of opening the original headlamps, the E46 is not sealed with adhesive unlike other car headlights, it is sealed with rubber grommets and seals which can be easily removed by following the DIY (Do It Yourself) guides we have available on our website. The overall installation may seem difficult, but by carefully studying the DIY guide and taking your time, it is a very reasonable and modest install.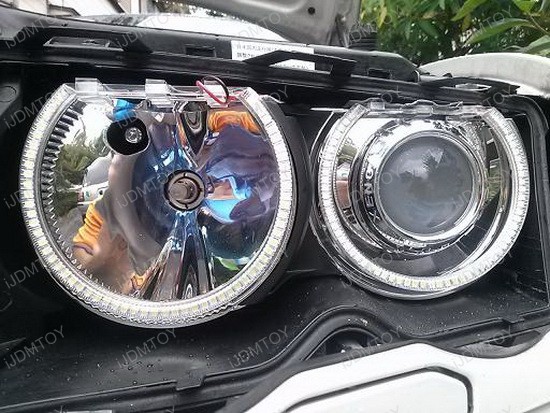 With these LED angel eye rings, they offer many advantages over conventional CCFL style angel eyes you see on the market such as; no blind spots around the ring, they are six (6) times brighter, and they are much more reliable. Each LED ring contains 66-SMD 1210 LED chips which produce a vibrant 7000K color that will definitely turn heads anywhere you drive.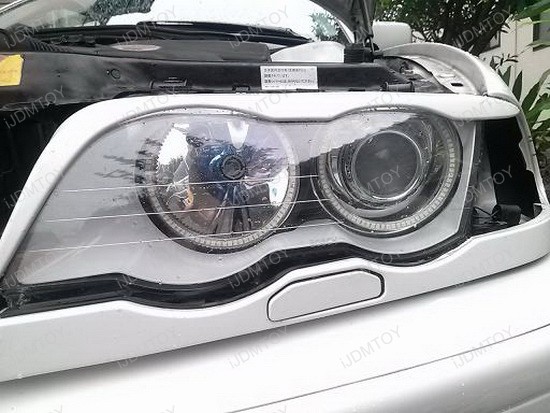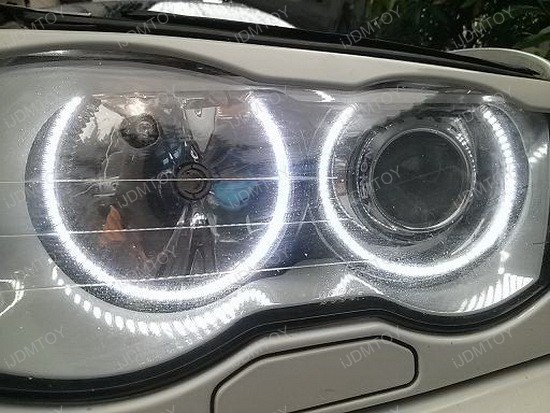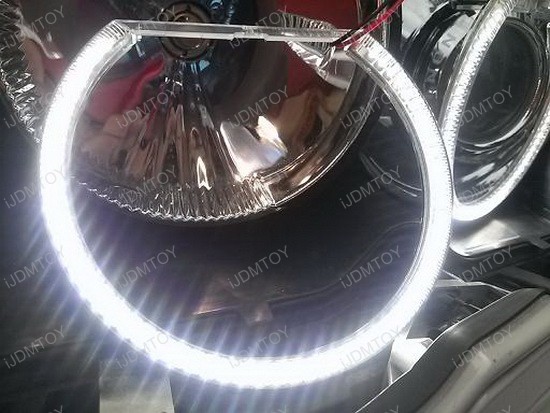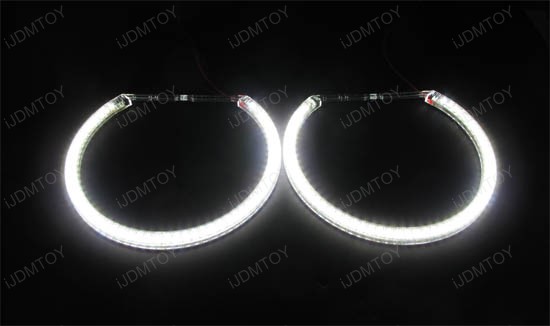 Brought to you by iJDMTOY.com, the expert for your Car LED. Follow us on Facebook for exclusive promo codes.