License plate lights are important. Not only are they required by law at night, they can also look pretty cool with 6418 LED Bulbs. 6418 LED Bulbs are license plate lights for 2004 BMW 330i. But why 6418 LED Bulbs? For starters, these will install onto 2004 BMW 330i without triggering any error messages. These bulbs are also much brighter compared to the regular stock bulbs to achieve a powerful illumination and unique style.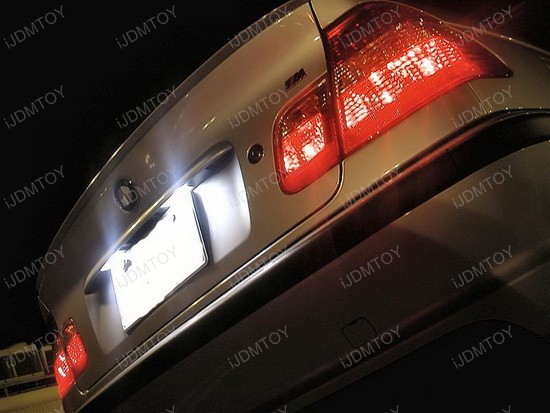 When you look at this photo, you'll notice just how powerful the LED License Plate Lights are. They're even brighter than the brake lights! That cool and crisp pure white color redefines what a BMW should be. A BMW is a luxury automobile, drivers should give their BMWs the best lights, even license plate lights.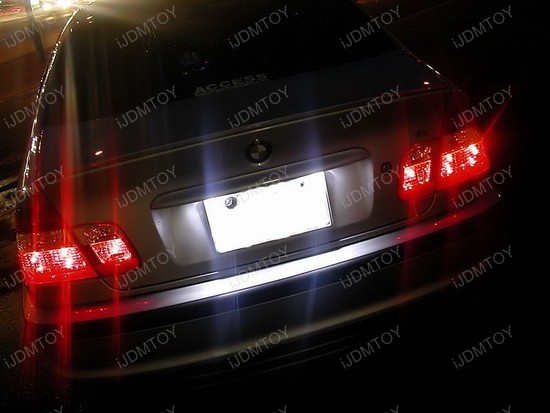 Unless you're a car hijacker, cops now won't have any trouble seeing your license plate lights and won't have any trouble in the future because LED consumes less power on your car battery than regular stock bulbs. Not only that, LED License Plate Lights has a far longer life than regular bulbs. They are much sturdier too to avoid any long term damage. In a nutshell, LED bulbs can last if not outlast your car.
Certain drivers like myself have custom license plates. I'm not saying I'm a showoff but hey I spend money having a custom license plate, I might as well show it off and 6418 LED Bulbs are just the thing for that. The radiant light complements my unique license plate.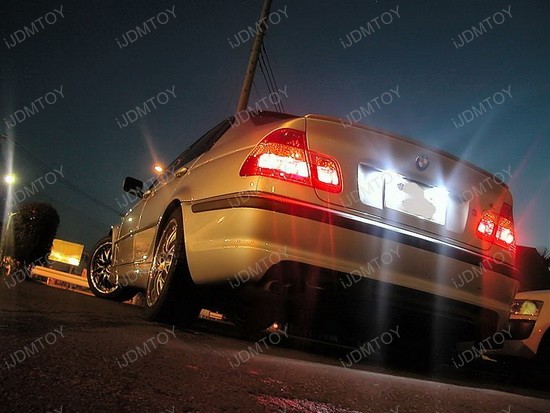 The bright LED License Plate Lights is on par with your car's headlights. Installing LED License Plate Lights is a great complementary to your headlights. Now your car will have matching lights on both sides! These lights are so strong they can pretty much be your back up lights!
Brought to you by www.iJDMTOY.com, the one and only one automotive accessories store for all your Car LED Lights. Follow us on Facebook for exclusive promo codes.