We have a special pair of license plate lights for BMW X Series 2007 and up E70 X5 or X5 M and also 2008 and up E71 X6 or X6 M. This error free LED license plate light will make the license plate area brighter (up to three times brighter than 6418 filament bulbs). Because these are used to replace filament bulbs on some vehicles and original LED bulbs on others, this LED license plate light comes with CAN-bus load resistors to prevent computer errors registering with the low wattage of LED bulbs.
This LED license plate light has 18 pieces of SMD LED lights that give the license plate lights its shine. This is a common upgrade for many vehicles and overall greatly enhances the appearance. For fresh looking lights try out these for a change. The installation is quick and simple and you'll be sure to get compliments when driving.
Note, the 18-SMD LED license plate lights also fit:
BMW 1 Series: 2007 and up E81, E82, E87, and E88
BMW 3 Series: 2006 and up E90, E91
BMW 3 Series: 2007 and up E92, E93
BMW 3 Series: E46, M3, CSL
BMW 5 Series: 2003 -2010 E60
BMW 5 Series: 1995 – 2003 E39
BMW 5 Series Wagon: 2004 – 2010 E61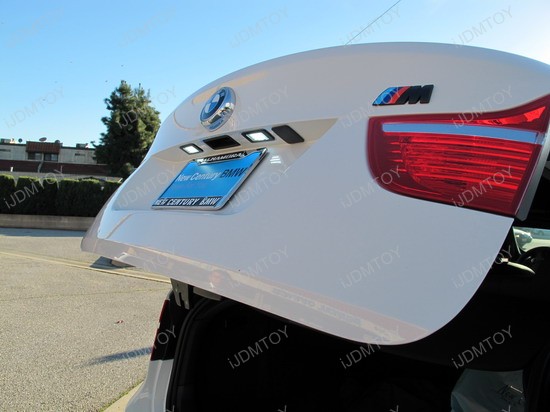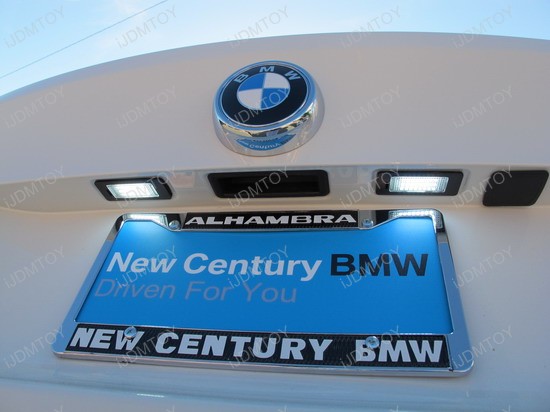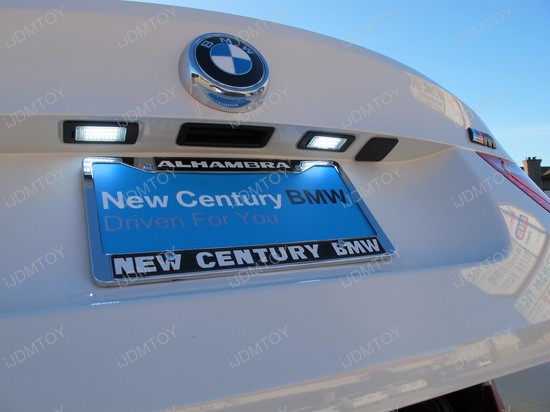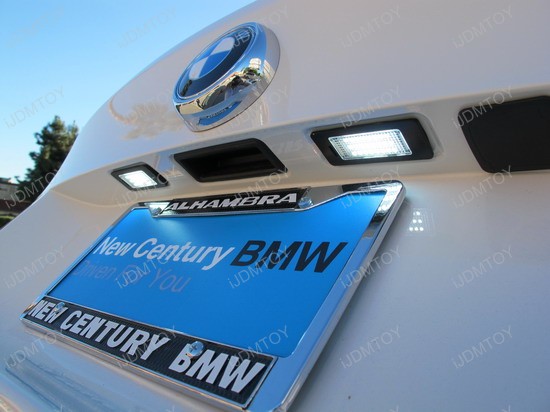 Product pictures: BMW X Series Error Free LED License Plate Lights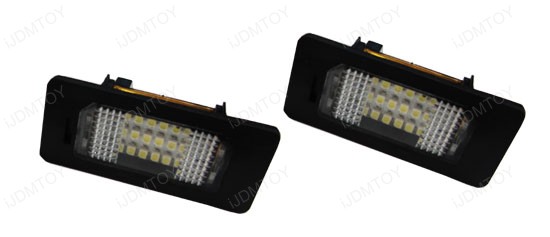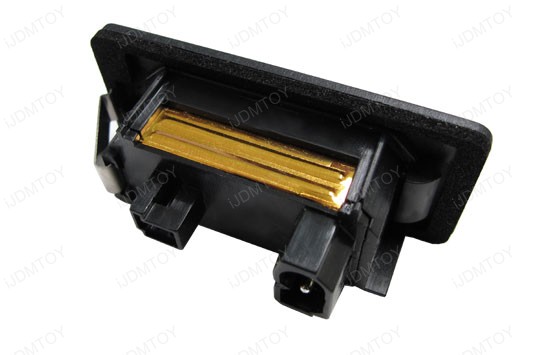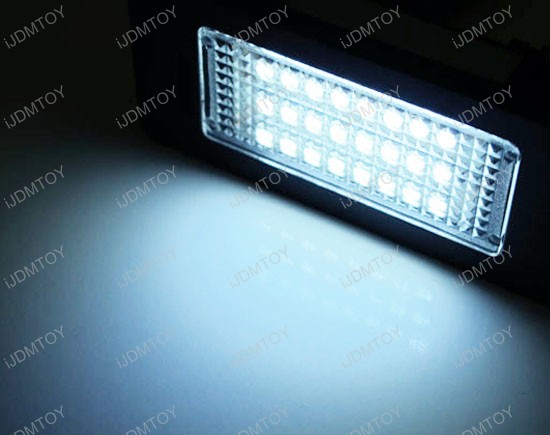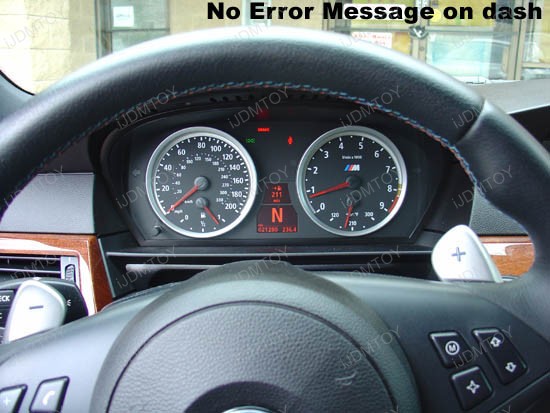 For more product pictures, please visit our Pictures and Video Gallery.
You can also find useful information on iJDMTOY Tech Support, Installation and DIY Guides as well.
Brought to you by iJDMTOY.com, the one stop store for all your Super Bright LED Car Light needs.