LED bumper reflector lights are a simple to install and wire modification that increases visibility at night and also improves the look of the vehicle. Our customer opted to install these LED bumper reflector lights on his car and wire them up to be additional running lights as well as functional brake lights; these Lexus LED bumper reflectors are wired directly to the tail lamp assembly.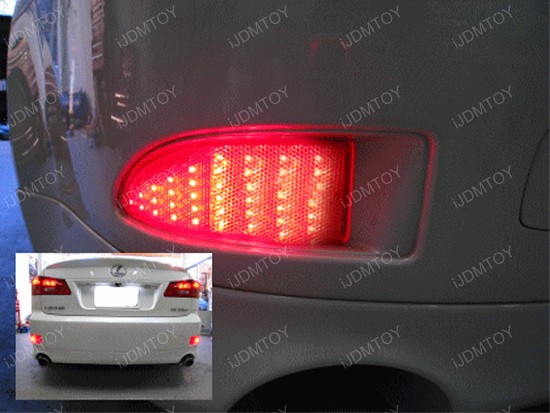 The Lexus LED bumper reflectors we offer are sold as a set of two and is only available in the red lens as of right now. These bumper reflectors will fit the 2006-2013 Lexus IS250 and 350 models, but excludes the IS-F and IS-C. These replace the factory bumper reflector with our LED replacement assembly and are wired directly to the factory tail lamp wires.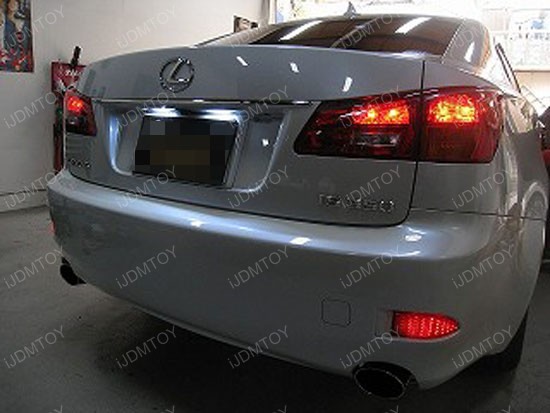 The Lexus IS bumper reflector lights we offer have two functions available: Running light mode and Stop light mode which can be wired depending on how you would like the lights to function. Most people prefer to run both functions, but for those who just want those to act as brake lights can just utilize the stop light mode wire and leave the running light wire disconnected. This type of install only takes a few hours of your time to do so it is the perfect weekend project for any DIY-er.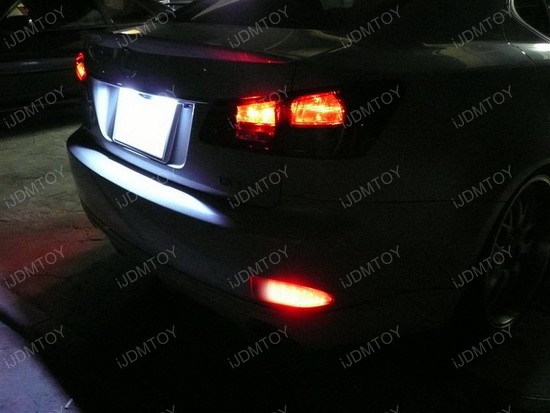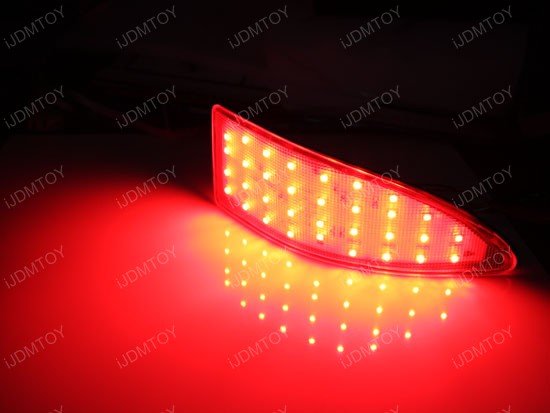 Brought to you by iJDMTOY.com, the expert for your Car LED. Follow us on Facebook for exclusive promo codes.