This guide is for 2008-2010 Mercedes Benz W204 C Class to convert the stock sport front bumper's halogen fog lights to the 2011-up LCI style LED daytime running lights. This installation would give your car that nice, crisp and signature LED daytime running lights look that the new Mercedes Benz C-class vehicles are famous for. However for this installation, please keep in mind that you have to remove the front bumper to perform this installation, and there is also some retrofit modification involved where you'd have to cut the stock bumper in order to fit the new LED daytime running lights. Because of this, we highly recommend professional installation.
1. There are three screws at the corners of the stock fog lamp that you'll need to remove in order to take out the stock fog lamp bezel. After you do this, you can remove the front bumper.
2. You'll need to cut out the original fog lamp bed with stock fog lamp outline in order to proceed. Use a cutting tool to cut around the edges of the opening.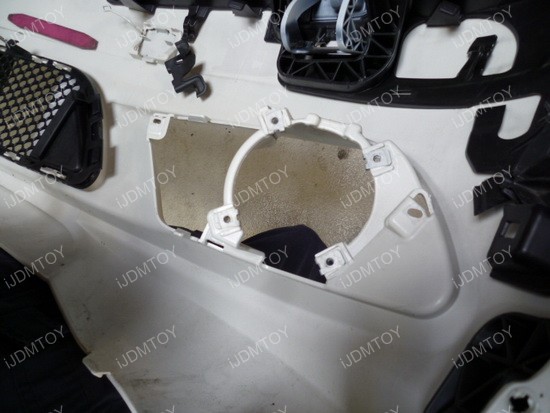 Continue reading →