The Cadillac Escalade is a fairly large vehicle with headlights relative to the overall size of the car. Since the headlight is so large, it has room to have dedicated lights to serve one purpose such as the daytime running lights, parking lights, and turn signals. Since the daytime running lights are one dedicated bulb, it is easy to replace and requires no additional components. The Cadillac Escalade uses 3157/4157 sized bulbs for the daytime running light bulbs and we have a suitable plug and play replacement.
Our 68-SMD 3157 LED Replacement Bulbs are part of our very popular "68-SMD" series; these bulbs are known for their color, brightness, and affordability. Like many dedicated daytime running lights, separates components such as resistors and decoders are not required for installation. These are just plug and play meaning they replace the factory bulb directly with no modifications required. Because the LEDs cover the entire surface area of the bulb, 360 degrees of light coverage is produced so the whole housing is filled with light. With 20,000 estimated working hours, these will surely outlive the life of your car; these LED replacement bulbs are a great way to update the look of your Escalade. Since HID lights are not available in this size, LED replacement bulbs are the perfect way to get that same look for a much cheaper price.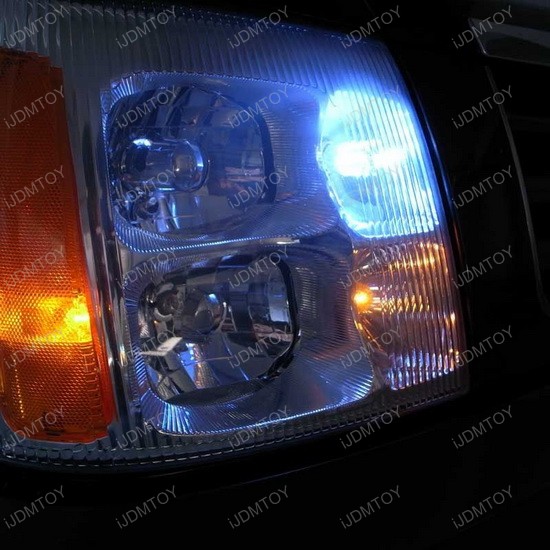 Brought to you by iJDMTOY.com, the expert for your Car LED. Follow us on Facebook for exclusive promo codes.