The famous Mercedes-Benz SLK350 roadster looks amazing without any modifications, but this particular car grabs attention with the additional ultra slim LED headlight strip for daytime running lights installed. I admit this add-on fits in perfectly right under the head lamps and appears to be very elegant. And having in mind this model has low ground clearance by default, the featured headlight LED strip makes it look visually closer to the road.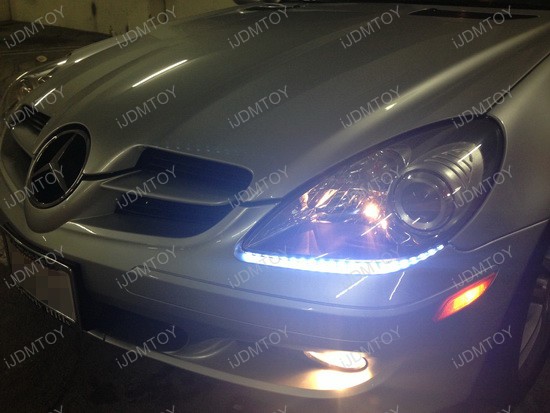 If you are fascinated with this Benz, I guess you'll be happy to know that the very same Audi style LED strip kit is an universal fit product and the quality is untouched. With its 21 SMD LED lights per 20" / 50cm strip, one small upgrade can change the appearance of any car, truck or SUV for good. Thanks to the self-adhesive back, these LED strips are very easy to install right in between the gap of the headlight lamp and bumper, keeping them virtually unnoticeable when off. What's more, this product is waterproof for worry-free exterior use and has flexible design with wide edge, so it could bend in almost any headlight shape.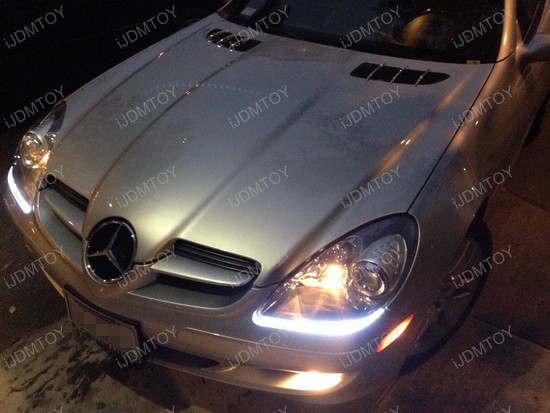 To install, remove the ground from your battery before starting anything, so you don't accidentally short-circuit something. Then take off the headlight lamp, clear the surface from dirt where the strip will be, align the LED strip and lay it onto the lamp. Make sure the entire LED Strip is hidden in between the headlight lamp and the bumper. Do the same with the other one and tap the negative wire of the LED strip lights to bare metal of the chassis. Finally, route the positive wire to a power source you want the strips to turn on with, such as your parking lights. Test if everything works and re-install everything back in place.
These eye-catching headlight LED strips will make any car more attractive, not just this Mercedes-Benz SLK350. Why paying for some very expensive lighting accessories when you can achieve such fancy look for just a few bucks? Don't waste more time and check the iJDMTOY web store for more information about this amazing product.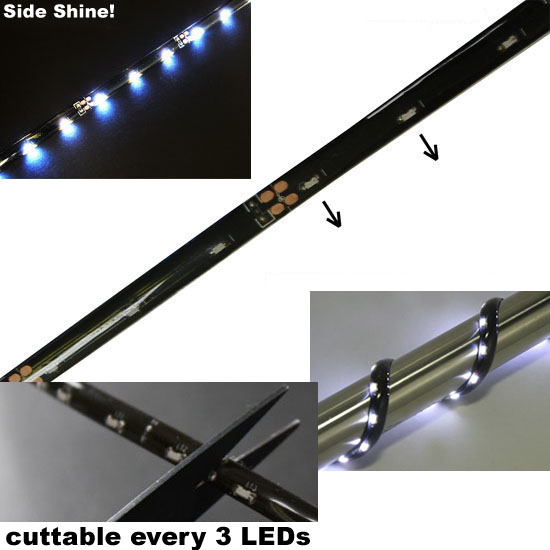 Brought to you by iJDMTOY.com, the expert for your Car LED. Follow us on Facebook for exclusive promo codes.