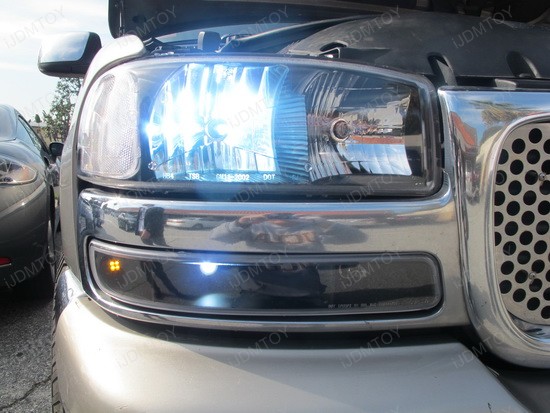 After installing the High Power Switchback LED bulbs on that GMC Sierra, the whole vehicle got a shiny new sleek style. This trendy lighting product emits a distinctive brightness, which perfectly matches the clear look of the headlights and contributes to the unique look of that GMC.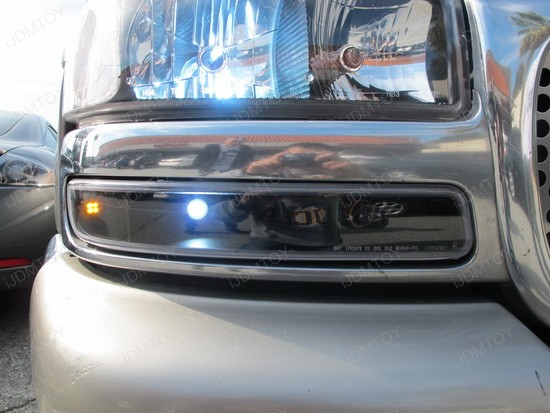 You just can't miss the Dual-Color LED bulbs, because they have some very cool features – these lights will stay on white as daytime running lights when you are driving, and when the turn signal is activated, the lights will automatically switch from white to amber and start flashing. And this isn't everything – the new designed switchback LED bulb is powered with High Power LED chip plus the magnified projectors in front, which makes this LED bulb 2 to 3 times brighter and shaper than conventional LED bulb. High Power Switchback bulbs work well during night time and as we all know, increased lighting is always welcome. Actually, if you park your car in front of a wall, the LED bulb will project a huge circular lighting spot.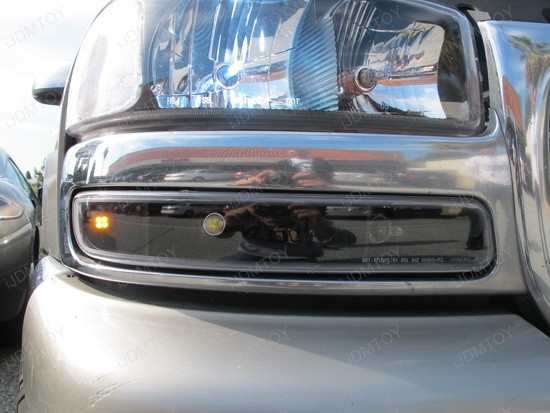 Since this product will replace 3157, 3057, 3357, 3457 and 4157 bulbs in a quick and easy way, please note that you might need to add a pair of load resistors to prevent hyper flashing or malfunction problem. But that's only if you are using these LED bulbs for turn signal lights. Anyway, feel free to contact us.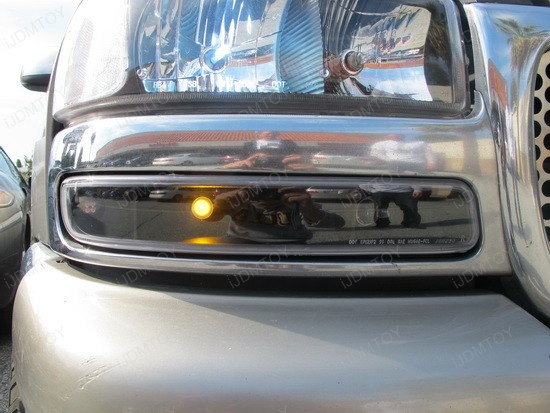 Easy and affordable, this fancy High Power Switchback LED bulb is the simplest way to dramatically change your car's appearance – see that GMC Sierra for instance. Dual-Color LED bulbs could be a great complement to HID lights and the extra output and color completes how a car should appear to be. You just can't go wrong with the High Power Switchback LED bulbs from iJDMTOY.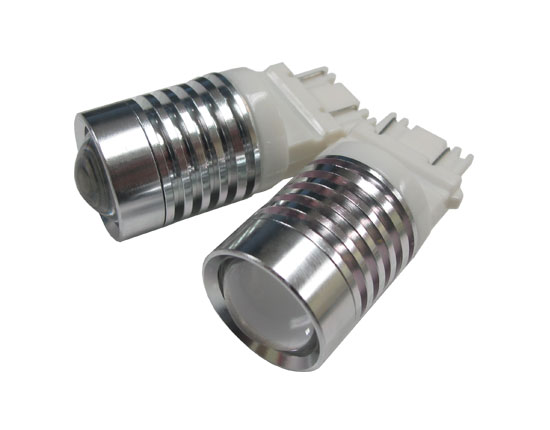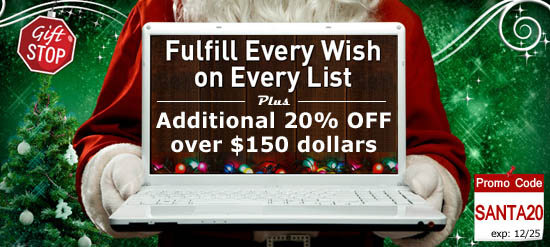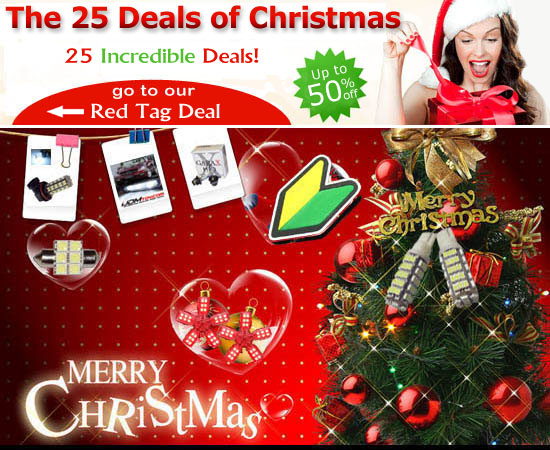 New and existing iJDMTOY customers can save additional 20% off from already reduced prices on all the car LED bulbs, when you order over 150 dollars. This Mega iJDMTOY's Christmas Santa sale runs from Dec 15, 2011 to Dec 25, 2011.