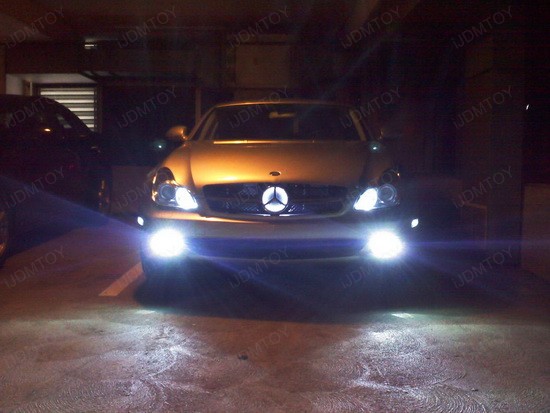 It's a well-know fact that Mercedes-Benz has put all of its latest safety and technology features into the CLS-class, but this customized 2006 Mercedes CLS500 is spiced up with Error Free LED accessories, that don't come within standard equipment. The customer ordered these really nice LED add-ons and I think we all agree this luxury vehicle looks awesome.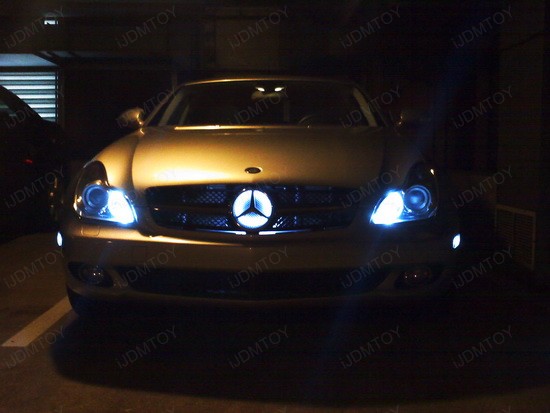 Let's start with the most obvious mod – the LED Strip Lights. As you can see from the pictures, the effect of wrapping LED strip behind the emblem and lighting up the entire Mercedes Logo is stunning. It gives the whole car a nice modern look and certainly attracts attention. What's more – the color matches the LED Parking Lights, which are the final touch to the overall high-tech appearance of this 2006 Mercedes CLS500.
The 5-SMD Error Free 2825 LED bulbs, used for the LED Parking Lights, are another quality iJDMTOY product. Each bulb is equipped with built-in CAN-bus controller, which means that these bad boys are ideal for parking lights. They will light up perfectly and stay on error-free without flickering on most European vehicles such as Mercedes, BMW and Audi. Since installation is very simple, you can easily replace the stock 168, 194, 2825 or W5W halogen yellowish bulbs with this kind of Error Free T10 Wedge LED bulbs and match the Xenon White 6000k HID headlights for just a few bucks.
In case you wish to give your ride a fresh new shining look you don't have to spend a fortune: try with LED Parking Lights. These Error Free LED bulbs will turn your vehicle into a breath-taking masterpiece on wheels. They are very trendy iJDMTOY product and as you can see from this 2006 Mercedes CLS500 you just can't go wrong with them.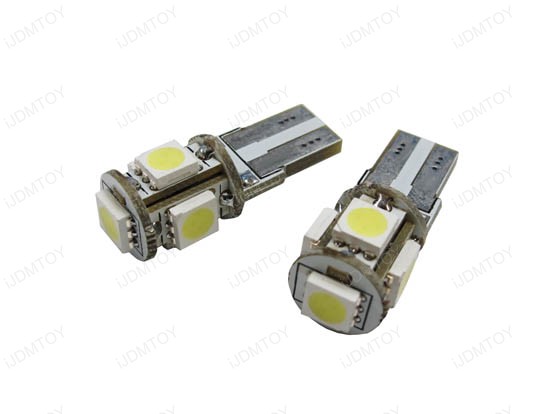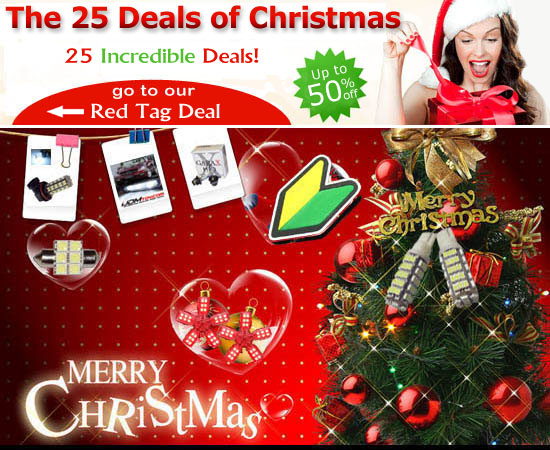 Brought to you by iJDMTOY.com, the expert for your Car LED. The 25 deals of Christmas is coming soon, follow us on Facebook for exclusive promo codes.