The 2011 Lexus CT200h is a sporty, tech-savvy, and eco-conscious entry luxury car, but this super bright Complete LED interior package is a great upgrade for this low-slung and aggressive hybrid. Check out the pictures – you'll see for yourself that this LED Package for Lexus gives the car not only a fancy look, but also saves you from worries of looking for something in the dark. Pretty cool, huh?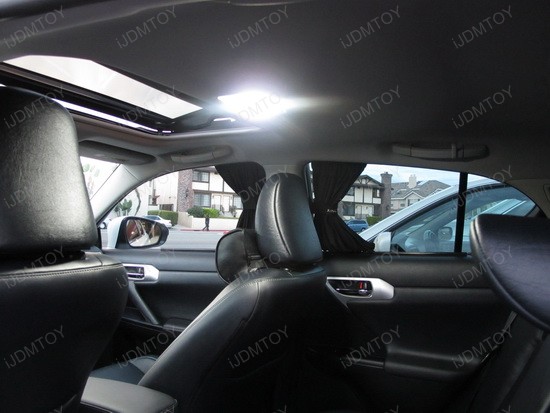 What you need is the pre-configured LED interior light package for Lexus CT200h – a perfect product that will totally upgrade the interior of your vehicle. Each Lexus LED Interior Package consists of 2 pieces SMD bulbs for map lights, 1 piece SMD bulb for dome light and 1 piece SMD bulb for cargo area light, that will fit 2011 and up Lexus CT200h. This guy picked the Xenon White color, but iJDMTOY offers this stuff in two more color options – Ultra Blue and Brilliant Red to match any taste and interior.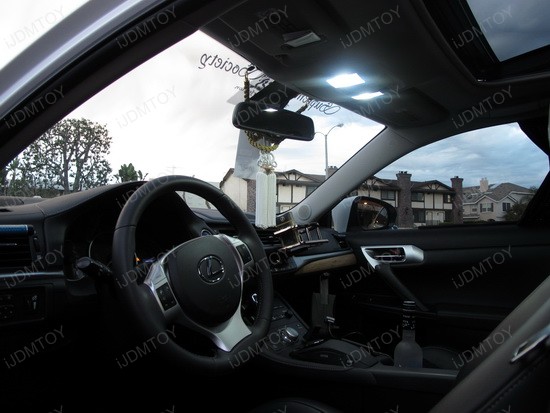 Each bulb from the LED Package for Lexus is plug and play, so basically the installation is piece of cake. Directly replace the OEM halogen bulbs with these new LED lights and you will get your ride the same sexy look as the one featured here. Save yourself the annoying staring in the dimly lit car looking for your keys and transfer the stock yellowish interior lights to a cool xenon white LED interior look like the all new 2012 and up Audi, BMW and Mercedes.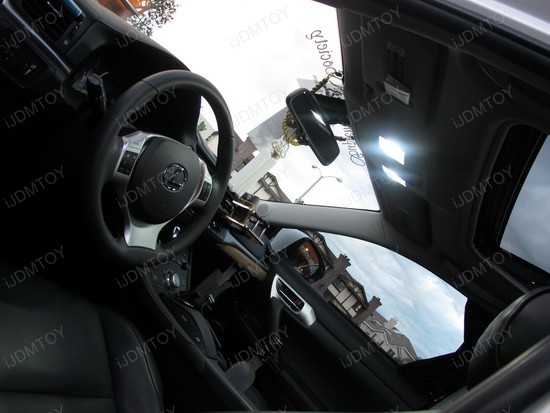 This 2011 Lexus CT200h has these Super bright 3-Cell 5050 SMD lights featured in the Complete LED interior package installed, and as you can see, the LED bulbs are 3-4 times brighter than stock car interior lights! What's more, these bad boys consume less energy, last longer and give this hybrid very distinctive look!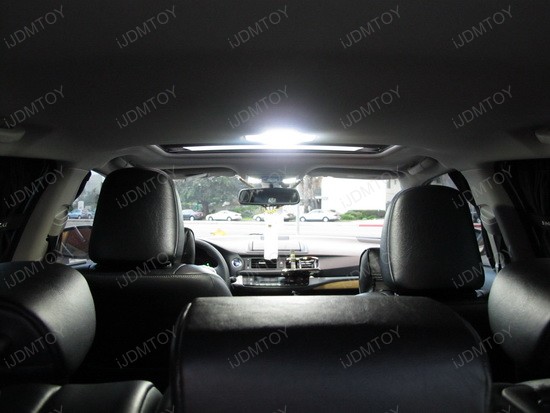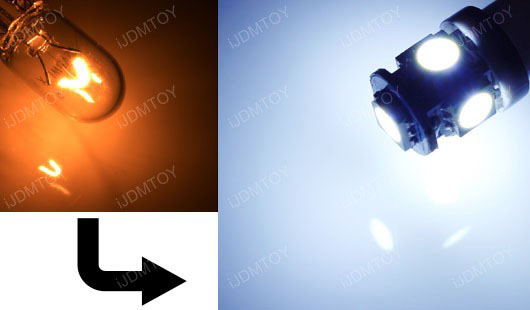 Brought to you by iJDMTOY.com, the expert for your Car LED. Follow us on Facebook for exclusive promo codes.